Runtime Security: Remove Blindspots with Built-In Security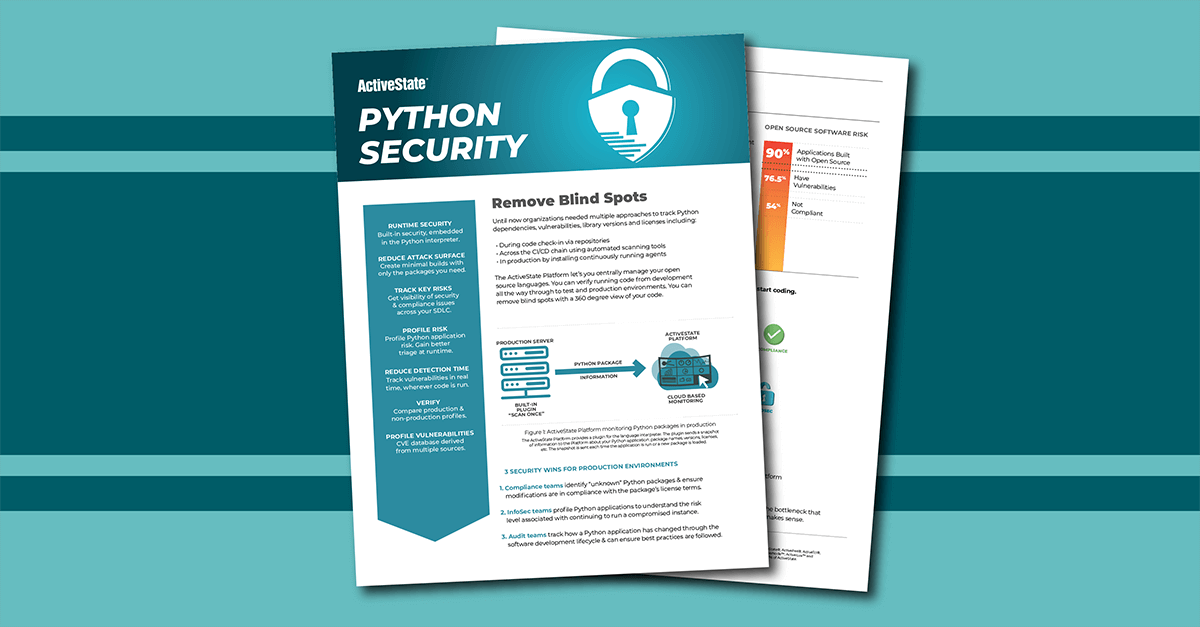 solution-sheet-platform-runtime-security

Until now organizations needed multiple approaches to track open source software (OSS) dependencies, vulnerabilities, library versions and licenses. ActiveState enables you with a single Platform to centrally manage your open source languages.
Certify third-party libraries against dependency management, security and compliance criteria on the ActiveState Platform. Create a free account.