Python Security: Remove Blindspots with Built-In Security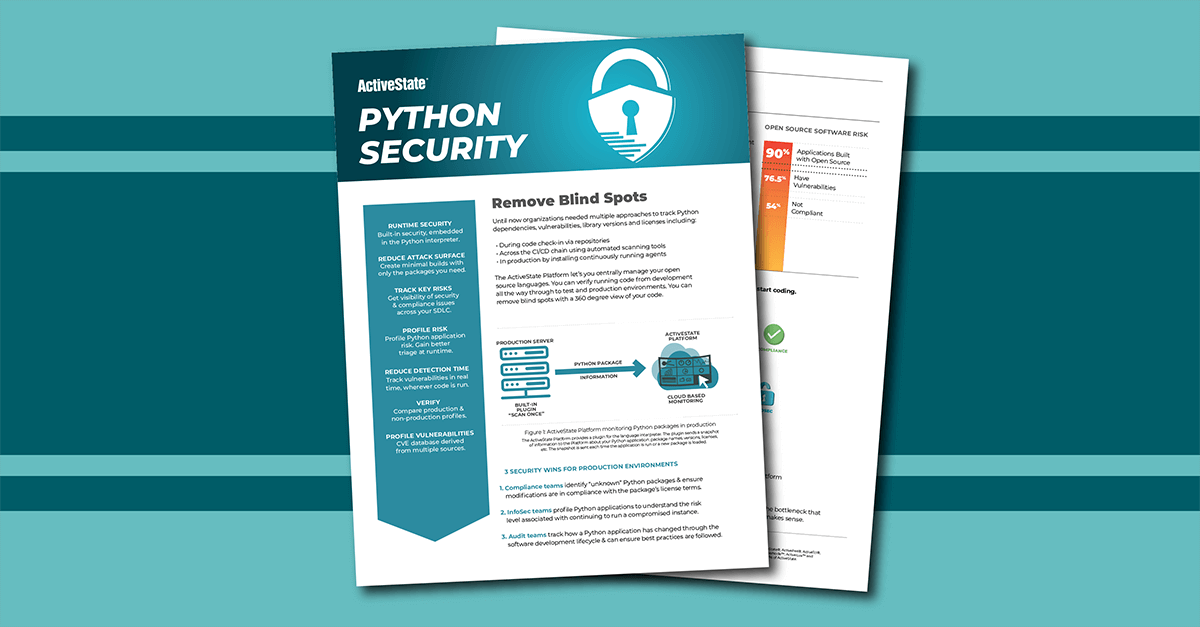 solution-sheet-platform-runtime-security

Remove blind spots, reduce your attack surface, track and profile risk in your Python applications. Bake security into your runtime BEFORE you start coding with the ActiveState Platform.
Certify third-party libraries against dependency management, security and compliance criteria on the ActiveState Platform. Create a free account.