Python, Perl and Tcl…
that just work!
Prebuilt with hundreds of vetted, popular third-party packages so you can get coding right away. Need to add dependencies? Automatically build them from source (including linked C libraries), resolve conflicts, and package them for Windows, Mac or Linux.
Customization currently supports Python, Perl and Tcl on Linux and Windows, and Python on Mac. Perl for Mac coming soon!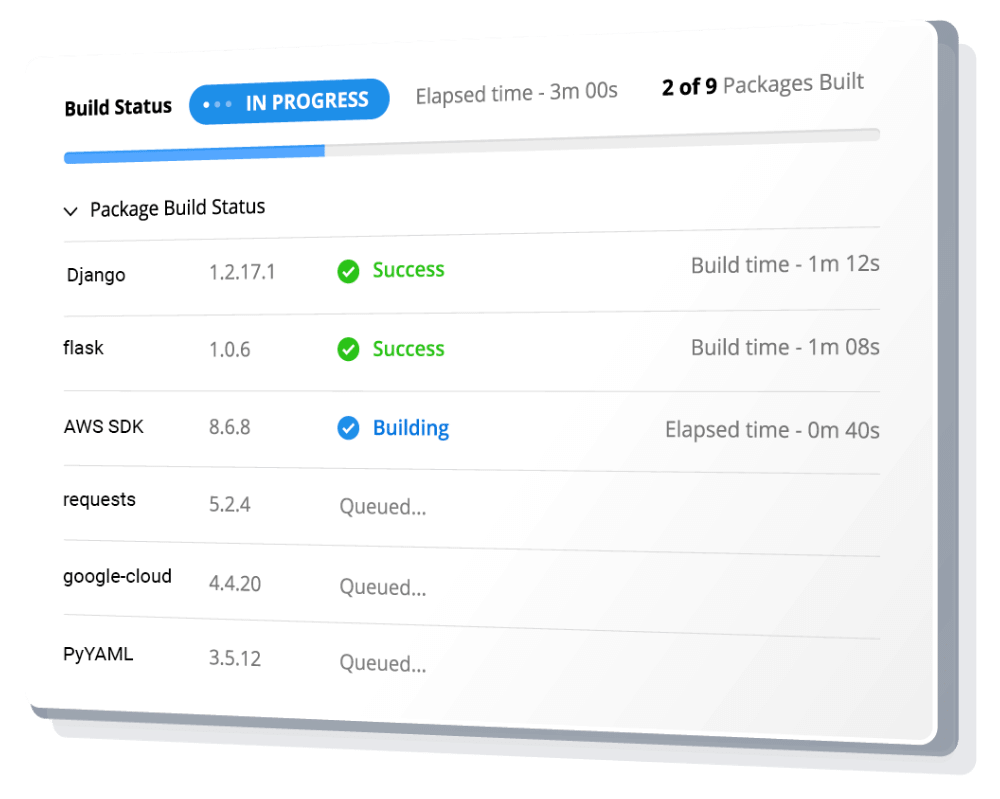 What if a package manager could perform its traditional role across multiple languages for multiple users on multiple platforms?
It could significantly reduce overhead and friction across your entire software development lifecycle.
Open Source Languages and Tools
ActiveState helps coders and teams be more productive with ready-to-use open source languages and tools, built with the security and license compliance you need.
Enterprise Build Solutions for Open Source Languages
The ActiveState Platform automates the tools we've been using for 20+ years to build our open source language distributions. But languages, operating systems, packages and dependencies continually change, resulting in a combinatorially complex problem. ActiveState experts can:
Ensure your builds can be built, and with your specific options.
Provide security and compliance reports for your builds.
Help you understand your build's OEM and indemnification options.
Python-based open source projects are invited to participate in our early access program for the ActiveState Platform. Learn More