Your Runtime Environments. Built Automatically from Source.
Spend less time configuring and more time coding with an automated, pre-configured build environment. ActiveState's powerful beta will automatically resolve dependencies and package your runtime environment for you.
Supports Python, Perl & Tcl on Linux & Windows, as well as Python on Mac.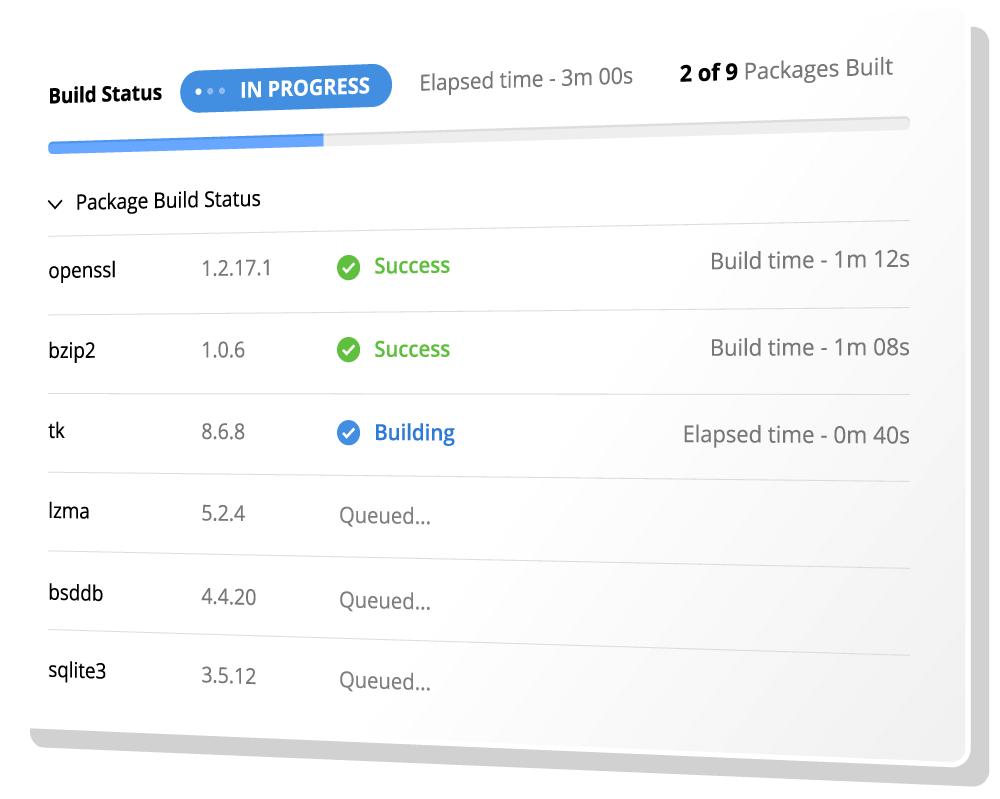 Do you work with Continuous Integration/Continuous Delivery tools? Let's improve things.
The survey takes less than 5 minutes and you get a copy of the early report right away. See how your CI/CD practices compare with the industry and get notified when an extensive CI/CD report is ready!
Open Source Languages and Tools
ActiveState helps coders and teams be more productive with ready-to-use open source languages and tools, built with the security and license compliance you need.
Enterprise Build Solutions
The ActiveState Platform automates the tools we've been using for 20+ years to build our open source language distributions. But languages, operating systems, packages and dependencies continually change, resulting in a combinatorially complex problem. ActiveState experts can:
| | | |
| --- | --- | --- |
| Ensure your builds can be built, and with your specific options. | Provide security and compliance reports for your builds. | Help you understand your build's OEM and indemnification options. |
Python-based open source projects are invited to participate in our early access program for the ActiveState Platform. Learn More