what's New
On the ActiveState Platform
(Previous Updates)
Self-Serve Indemnified Builds
Update – April 2020
If you're an Enterprise Tier user, the ActiveState Platform will now flag which packages and runtime builds are indemnified by ActiveState. Put simply, indemnification provides you with "insurance" against being sued for trademark, copyright or patent infringement when incorporating third party code in your runtime. Indemnification was previously only available for builds created by ActiveState. Now, any runtime created by an ActiveState Platform Enterprise Tier customer that incorporates only indemnifiable packages will automatically be indemnified at no extra cost.
NOTE: this feature is currently being rolled out incrementally to Enterprise Tier users. If you think you could benefit from this feature (whether or not you are an Enterprise Tier user), please contact Sales.
Python for Web Dev Runtime
Update – April 2020
A new runtime environment for Python Web application developers is now available under the Featured Projects & Languages tab in the Curated section. It contains: 
Popular frameworks like Django, Flask and Bottle.

Useful tools including Dash, WebOb and Selenium.

Common utilities such as PyMongo, requests, httplib2, and many more.
In other words, everything you'll need in a single, cross-platform runtime environment so your whole team can get up and running quickly. Get it for Windows, Mac and Linux
Mac CLI Support
Update – April 2020
The ActiveState Platform's CLI, the State Tool, now supports macOS. Using the State Tool, Mac users can:
Install runtimes into a virtual environment with a single command.

Share and manage secrets in a simple yet highly secure manner.

Create cross-platform scripts your entire team – no matter which OS they use – can leverage.

Initiate Python builds from a local requirements.txt file, and much more.
To get started, you can download and install the State Tool, as well as a version of Python with the following two commands:
sh <(curl -q https://platform.activestate.com/dl/cli/install.sh)
state activate ActiveState/ActivePython-3.6
NOTE: macOS 10.15 Catalina users may receive a warning when you try to install the State Tool, which does not yet conform to Apple's new notarization requirements. To work around this issue you'll need to use the System Preferences > Security & Privacy window's General tab.
Simplifying Jenkins Pipelines
Update – March 2020
In this blog post, we'll show you how to use the Blue Ocean plugin in combination with ActiveState's State Tool CLI to make the creation of a pipeline in Jenkins vastly easier than what you may be used to. And if you've ever you've wrestled with reproducibility issues, this post will introduce you to a method that simplifies the setup of build environments by making the runtime environment perfectly reproducible not only on individual developer machines, but on CI/CD and production machines, as well – all without introducing new artifacts to manage.
Speed Improvements
Update – April 2020
We've been working hard this past month on improving the speed and responsiveness of the ActiveState Platform.
UI improvements include:
An upgrade to our Elm framework, which has now been compiled in optimized mode.  

Optimizing pages for load time by removing unnecessary fonts and JS code.
Solver is the service that identifies and resolves dependencies when you add packages to your runtime. Improvements include:
Better context limiting to ensure the solver only addresses those packages in the catalog most likely to be dependencies.

The addition of a smart caching layer to speed consecutive solves of the same requirement set.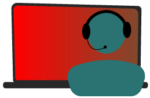 Get a 15-minute personalized demo to understand how it can support your organization.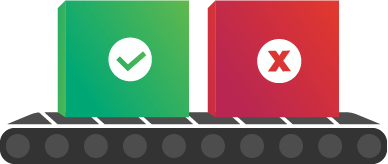 Check out the different kinds of runtimes you can build. Download one to start exploring.
Get the latest ActiveState Platform Resources. Get demonstations, case studies, executive guides and more.