what's New
On the ActiveState Platform
ActivePython 3.8.2 CE Now Available
Update – August 2020
Python 3.8.2 has been available on the ActiveState Platform for some time. Many users have utilized it to create runtime environments for their Python projects from the thousands of Python packages we've made available in the ActiveState Platform catalog. 
Now, ActiveState has also used the ActiveState Platform to create our official Community Edition (CE) of ActivePython 3.8.2, containing the usual ~300 popular packages our customers have come to know and love. 
Python 2.7 Update
Update – August 2020
If you're still using Python 2, you might be aware that urllib3 was recently found to have a critical vulnerability (CVE-2020-8492) that allows an HTTP server to conduct Regular Expression Denial of Service (ReDos) attacks against a client.

In response, we've released a security fix for CVE-2020-8492 in Python 2.7.18.1. This update is now available to our enterprise customers as part of our Python 2 support plans. 
Learn more about our Python 2 support offering.
If you have previous enterprise custom builds that require remediation, please contact our customer success team. 
CPANfile & meta.json Support 
Update – August 2020
Previously, any dependencies you wanted to add to your Perl environment had to be selected one by one from our Perl dependencies catalog. Now, you can upload your cpanfile or meta.json file to automatically include all the dependencies your project requires. The Platform will then automatically compile your dependencies from source, including linked C libraries. 
The best way to get started is with our Custom Runtime wizard. Once you've selected the version of Perl and operating system(s) you need, click the "Create Runtime" button. On the Configuration tab, you can now click the "Import from cpanfile" button and cut and paste the contents of your cpanfile or meta.json into the dialog box.
Give it a try by creating a custom Perl environment.
Ability to Merge Forks
Update – August 2020
Tired of downloading ActivePython or ActivePerl updates and individually selecting which packages to update? Now you can just merge our update with your version on the ActiveState Platform and interactively select which packages to update.
How does it work? If you've downloaded a copy of ActivePython or ActivePerl, you've actually forked it from a parent that we maintain. Alternatively, you may have created a custom Python, Perl or Tcl runtime, and then forked it in order to make changes. In either case, when the parent runtime environment is updated, anyone who has created a fork from it will be notified on the ActiveState Platform. 
If you see an update notification, you can choose to update your forked runtime by either:
Merging all updates

Selecting which updates to take
Log into the ActiveState Platform and give it a try.
State Tool Tips & Tricks
Update – August 2020
The State Tool is the Command Line Interface (CLI) for the ActiveState Platform. It provides a simple way to download and install Python and Perl runtimes into virtual environments on your system. If you've tried out the State Tool (or even if you haven't), check out this 5 minute video to learn how to use it to create and manage virtual environments. 
Package Management for Teams
Update – August 2020
Open source language package managers such as metacpan and Perl Package Manager (PPM) have traditionally had a very narrow use case: automate the process of installing, upgrading, configuring, and removing language components for a single system in a consistent manner. But at ActiveState, we're asking the question, "what if a package manager could perform its traditional role across multiple languages for multiple developers on multiple platforms?
This datasheet explains the advantages of using the ActiveState Platform as a single source of truth for all the runtime environments your teams need. 
Improved Project Search
Update – August 2020
If you have quite a few ActiveState Platform projects, you've probably used the existing search capability to locate the one you want to work with. This feature is helpful, but it doesn't distinguish between projects you created yourself, and projects that ActiveState created on your behalf (ie., Managed Projects). 
We've now updated the search feature with a "Managed by ActiveState" tab to allow you to search among your own projects separately from among your managed projects.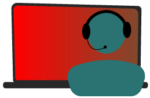 Get a 15-minute personalized demo to understand how it can support your organization.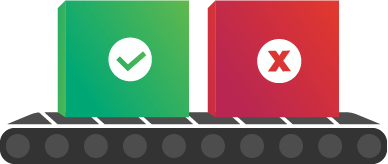 Check out the different kinds of runtimes you can build. Download one to start exploring.
Get the latest ActiveState Platform Resources. Get demonstations, case studies, executive guides and more.