what's New On the ActiveState Platform
Perl 5.32 Build Logs
Update – November 2020
If you've tried to build your own Perl environment on the ActiveState Platform, you know that sometimes dependencies fail to build. This can occur for any number of reasons, but now you can browse through the build logs for that dependency to identify information that may help you resolve the issue. You can also submit the log to our forums to better help the community help you solve the issue.
Don't forget that you can also view the log files associated with successful builds, which can help you understand how we build dependencies in general. 
Once you've created a Perl 5.32 project via command line, you can login to your Platform account to access the build logs.
Perl 5.32 Virtual Environments
Update – November 2020
Virtual Perl environments have been available for years from plenv, perlbrew and others. Now, the ActiveState Platform's State Tool CLI delivers similar functionality, automatically creating isolated directories for you to ensure against dependency conflicts. But the State Tool also provides some key advantages: 
Cross-platform support (Windows and Linux) allowing diverse teams to standardize on ActiveState Perl

Multi-language support (Perl and Python) simplifying multi-language application creation

Ability to fork, merge and restore your Perl environment (including transient dependencies) at any point in time, even years later
Learn more about our Perl 5.32 virtual environment support.
ActiveTcl 8.6.10 Community Edition
Update – November 2020
We're excited to announce that ActiveTcl 8.6.10 Community Edition is here for Windows and Linux. It includes updates to a number of popular packages including http, Itcl, Thread, sqlite and tdbc.
Download ActiveTcl 8.6.10 CE from the ActiveState Platform.
Modernizing ActivePerl 5.32
Update – September 2020
We're excited to let you know that ActivePerl 5.32 is almost here! This time around, instead of creating a one-size-fits-all Community Edition that is quickly out of date, we're letting you build the ActivePerl that's right for your projects. You can select bundles of features (such as testing tools, for example) and the ActiveState Platform will build all your modules and dependencies in parallel from source code, and then package it for Windows or Linux.
Users will then install their ActivePerl 5.32 environment into a virtual environment, ensuring against dependency conflicts and environment corruption.
Read more about our new approach in our Modernizing ActivePerl blog post. 
Avoid Dependency Hell
Update – September 2020
We've implemented a new solver for the ActiveState Platform: SPOC (Solver for Packages & Open source Conflicts), which will automatically resolve both language and operating system dependencies for you. SPOC "learns" by marking dead end paths during its solving and therefore doesn't have to explore them again, saving you from dependency hell.
Sometimes, however, SPOC will be unable to automatically figure things out, and will need you to manually lend a hand. Fortunately, SPOC's error messages should be far clearer than its predecessor, simplifying dependency conflict resolution. 
If you're still stuck, you can always just copy and paste SPOC's error message into our forums and ask the community for help.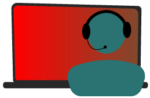 Get a 15-minute personalized demo to understand how it can support your organization.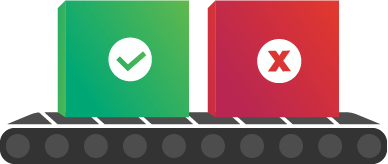 Check out the different kinds of runtimes you can build. Download one to start exploring.
Get the latest ActiveState Platform Resources. Get demonstations, case studies, executive guides and more.