what's New
On the ActiveState Platform
New MSI Installer for ActivePerl
Update – July 2020
ActiveState is modernizing our Windows installer for Perl. This change affects:
ActivePerl 5.26 Community Edition (CE) and 5.28 CE

MSI installers only (EXE and ZIP files installers are not affected at this time)

Window 10 users only at this time
The new installer is:
A web-style installer, which will provide a smaller initial download

Includes our command line interface for updating your runtime by adding or removing modules, and provides a whole host of other features including virtual environment support, scripts, and developer tools. Packaged together with the ActiveState Platform CLI, the State Tool for simpler runtime management. Checkout the state tool

highlights

.
Note that the new installer still retains key features, such as the ability to perform silent installs. If you have any concerns or questions, please join the conversation in the ActiveState Community forums. 
ActiveState Forum Help for Failed Builds
Update – July 2020
If you've ever had a package you need for your runtime environment fail to build on the ActiveState Platform, you know there's very little you can do about it except change the version and rebuild. That kind of trial and error method can be frustrating, but now there's hope: for each package that fails to build, you can just click a button to automatically create a topic on the ActiveState Community Forums where communal knowledge may provide you with a solution. In some cases, someone may have already experienced the failure and created the forum post already. In that case, you'll be presented with a link to the post so you can check for a solution. 
Check out the ActiveState Community.
ActivePython Plugin for Visual Studio Code
Update – July 2020
Good news for Python programmers that use VS Code as their primary IDE: we've released an extension that adds ActivePython support. Whether you program on Linux, Windows or Mac, you can add the plugin to VS Code in order to automatically pull in the Python runtime for your project from the ActiveState Platform. Start a new project and get coding in seconds.
You can install our plugin from the Visual Studio marketplace. 
Note that with this first release, any changes to your runtime environments must be done through the ActiveState Platform GUI. 
State Tool CLI Now Open Sourced
Update – July 2020
As an open source company, ActiveState has a long history of creating, publishing and contributing to open source. And now that the CLI for the ActiveState Platform, the State Tool, has reached its milestone, we're releasing it to the community.
Written in Go, the State Tool is designed to (ultimately) be a cross-platform, universal package manager for dynamic open source language runtimes. Currently, it supports Python and Perl, and can be deployed on Windows, Linux and Mac.
You can download the code, report issues, or just submit a new idea/suggestion. Check out our ActiveState CLI Repo on GitHub.
Dependency Solving
Update – July 2020
If you've ever tried to add a package to the runtime environment for your project and been confronted with a dependency conflict, you know how frustrating "Dependency Hell" can be. A typical use case is when package A requires a version of a dependency C, but package A requires a version of C that's incompatible with package B.
The ActiveState Platform tries to automatically resolve these kinds of dependency conflicts for you using our "solver" function. We've recently revised our solver function, which is now based on the PubGrub algorithm. If you're interested in how to solve every dependency for every language, handling libraries down to the C/C++ level, external tools, and all the conditional dependencies that exist, then this blog post is for you:
Perl Testing Tools
Update – July 2020
Periodically, we curate some of the most useful runtime environments created on the ActiveState Platform. This month, we've added a Perl Test Tools runtime to our curated projects section. While Perl itself ships with a great set of test tools, this runtime environment is designed to provide you with many of the best third-party testing tools, as well. Download it for Linux or Windows.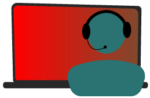 Get a 15-minute personalized demo to understand how it can support your organization.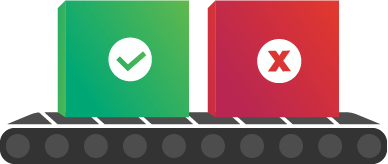 Check out the different kinds of runtimes you can build. Download one to start exploring.
Get the latest ActiveState Platform Resources. Get demonstations, case studies, executive guides and more.