what's New
On the ActiveState Platform
Modernizing ActivePerl 5.32
Update – September 2020
We're excited to let you know that ActivePerl 5.32 is almost here! This time around, instead of creating a one-size-fits-all Community Edition that is quickly out of date, we're letting you build the ActivePerl that's right for your projects. You can select bundles of features (such as testing tools, for example) and the ActiveState Platform will build all your modules and dependencies in parallel from source code, and then package it for Windows or Linux.
Users will then install their ActivePerl 5.32 environment into a virtual environment, ensuring against dependency conflicts and environment corruption.
Read more about our new approach in our Modernizing ActivePerl blog post. 
Avoid Dependency Hell
Update – September 2020
We've implemented a new solver for the ActiveState Platform: SPOC (Solver for Packages & Open source Conflicts), which will automatically resolve both language and operating system dependencies for you. SPOC "learns" by marking dead end paths during its solving and therefore doesn't have to explore them again, saving you from dependency hell.
Sometimes, however, SPOC will be unable to automatically figure things out, and will need you to manually lend a hand. Fortunately, SPOC's error messages should be far clearer than its predecessor, simplifying dependency conflict resolution. 
If you're still stuck, you can always just copy and paste SPOC's error message into our forums and ask the community for help.
ActivePython 2.7.18.1 Source Code
Update – September 2020
ActiveState has released the source code for our version of Python 2.7.18.1, which patches the critical vulnerability found in urllib3 (CVE-2020-8492) that allows an HTTP server to conduct Regular Expression Denial of Service (ReDos) attacks against a client.
You can get the source code from our GitHub repository and apply it yourself, or you can let ActiveState do the work as part of our extended support for Python 2.
Perl Catalog Expansion
Update – September 2020
Our ActiveState Platform Perl catalogue now has more than 44,000 unique "ingredients" that you can use to build your Perl environments with. An ingredient is any metadata about the modules, libraries, and dependencies (such as version, requirements, build/install commands, etc) that go into the creation of a Perl environment. 
44K ingredients represents almost 98% of what is currently in MetaCPAN, and we continue to update our catalog as MetaCPAN is updated, as well. All of which means that the ActiveState Platform can be a good alternative if you're having trouble creating or updating your environment with MetaCPAN.
Give it a try by building your own Perl environment on the ActiveState Platform.
ActivePython 3.7 CE Now Available
Update – September 2020
ActivePython 3.7 CE for Windows and Linux has been updated to v3.7.8, resolving recently discovered vulnerabilities associated with Bleach, Pillow and Django.
Download it from the ActiveState Platform.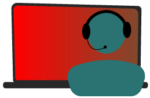 Get a 15-minute personalized demo to understand how it can support your organization.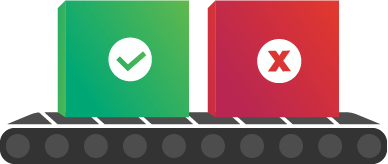 Check out the different kinds of runtimes you can build. Download one to start exploring.
Get the latest ActiveState Platform Resources. Get demonstations, case studies, executive guides and more.