what's New
On the ActiveState Platform
Perl 5.32 Beta
Update – November 2020
ActiveState Perl 5.32 is now available for Windows and Linux. With this Beta release we're reimagining how you work with Perl from ActiveState. Rather than downloading a pre-built distribution of modules, you'll get:
A unified, cloud-based toolchain that delivers automated, parallel builds from source for both Linux and Windows 

Virtual environment support that automatically creates isolated working directories (similar to Python's virtualenv) 

Pure Open Source licensing, rather than an ActiveState licensed ActivePerl distribution. Modules you install just have their original licensing.
Unlike our ActivePerl Community Edition (CE), there is no one-click downloadable installer for Perl 5.32. Rather, you'll install our State Tool CLI and download Perl 5.32 (plus a few select modules) in one step straight from the command line. 
Perl 5.32 also features PPM-like functionality, restorable environments, and more.
Learn more about ActiveState Perl 5.32, and let us know what you think on our community forums!
Perl 5.32 Build Logs
Update – November 2020
If you've tried to build your own Perl environment on the ActiveState Platform, you know that sometimes dependencies fail to build. This can occur for any number of reasons, but now you can browse through the build logs for that dependency to identify information that may help you resolve the issue. You can also submit the log to our forums to better help the community help you solve the issue.
Don't forget that you can also view the log files associated with successful builds, which can help you understand how we build dependencies in general. 
Once you've created a Perl 5.32 project via command line, you can login to your Platform account to access the build logs.
Perl 5.32 Virtual Environments
Update – November 2020
Virtual Perl environments have been available for years from plenv, perlbrew and others. Now, the ActiveState Platform's State Tool CLI delivers similar functionality, automatically creating isolated directories for you to ensure against dependency conflicts. But the State Tool also provides some key advantages: 
Cross-platform support (Windows and Linux) allowing diverse teams to standardize on ActiveState Perl

Multi-language support (Perl and Python) simplifying multi-language application creation

Ability to fork, merge and restore your Perl environment (including transient dependencies) at any point in time, even years later
Learn more about our Perl 5.32 virtual environment support.
ActiveTcl 8.6.10 Community Edition
Update – November 2020
We're excited to announce that ActiveTcl 8.6.10 Community Edition is here for Windows and Linux. It includes updates to a number of popular packages including http, Itcl, Thread, sqlite and tdbc.
Download ActiveTcl 8.6.10 CE from the ActiveState Platform.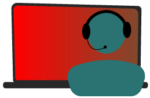 Get a 15-minute personalized demo to understand how it can support your organization.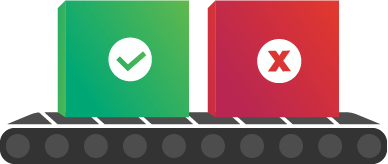 Check out the different kinds of runtimes you can build. Download one to start exploring.
Get the latest ActiveState Platform Resources. Get demonstations, case studies, executive guides and more.