Security and Compliance: SaaS Platform for Open Source Languages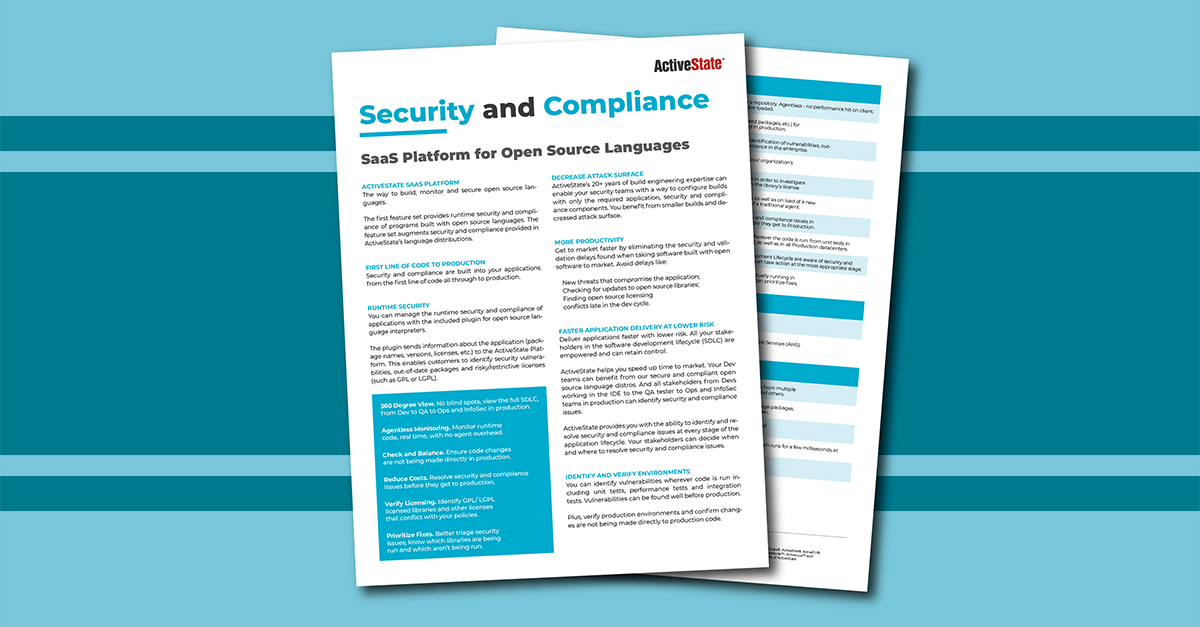 datasheet-platform-security-compliance

The way to build, monitor and secure open source languages. The first feature set provides runtime security and compliance of programs built with open source languages. The feature set augments ActiveState's language distributions.
Certify third-party libraries against dependency management, security and compliance criteria on the ActiveState Platform. Create a free account.