Last Updated: April 10, 2019
The Open Source Languages Company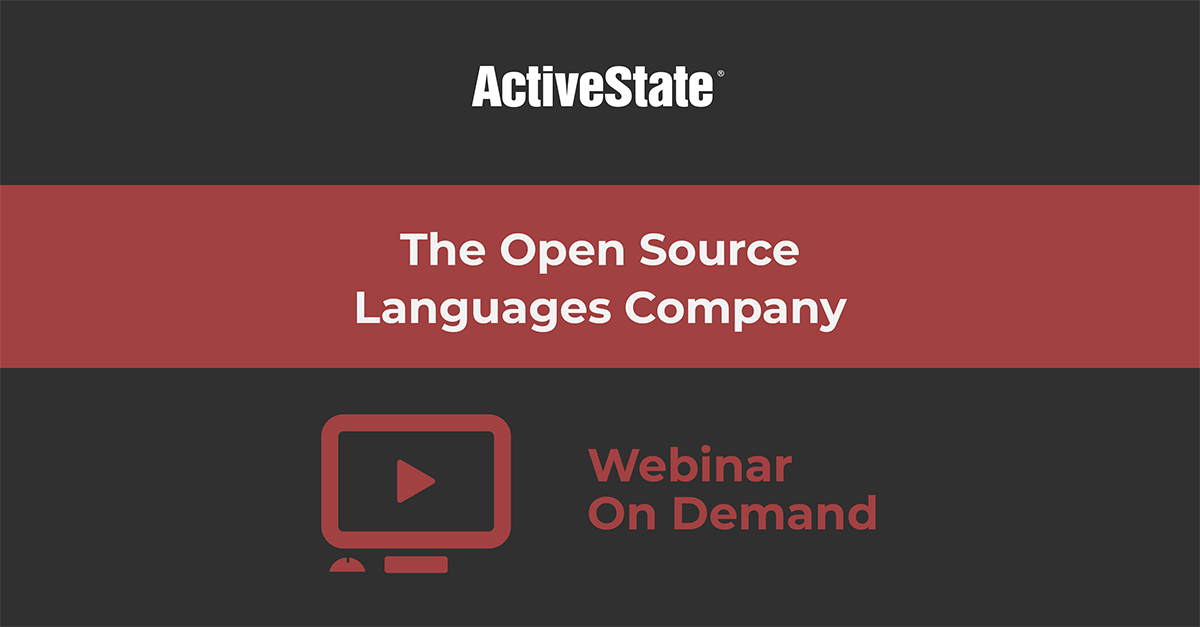 According to BlackDuck's recent survey*, over three-quarters of all enterprises run on some form of open source software. Many use open source within their mission-critical IT portfolios, whether they know it or not – and open source languages are a major component of this open source usage.
However, unsupported open source is often insufficient for SMB-to-large corporations in today's multi-faceted and complicated technology landscape. Many enterprises remain wary of open source, citing multi-platform support, indemnification, legacy versions, and commercial support as critical to their software success. ActiveState will be building for support both community users and enterprises with the introduction of ActiveRuby, ActiveNode, ActiveGo, and ActiveLua. These new languages are in addition to ActiveState's popular ActivePerl, ActivePython, and ActiveTcl.
Join ActiveState CEO Bart Copeland and Director of Engineering Tom Radcliffe as they discuss these enterprise needs and how ActiveState's newest open source enterprise language distributions for Ruby, Node.js, Go, and Lua will help enterprises remain agile, innovative, and secure.
*https://www.slideshare.net/blackducksoftware/2015-future-of-open-source-survey-results
Time to watch: 55 min