Last Updated: May 28, 2019
Open Source Language Automation: Blueprint for Success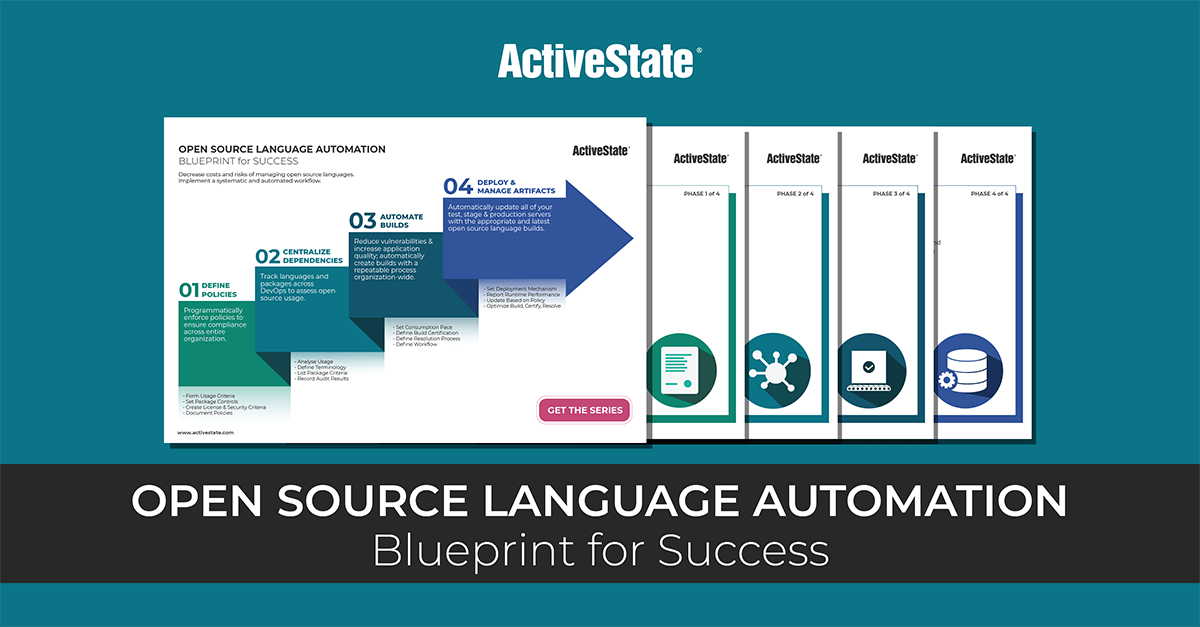 Decrease costs and risks of managing open source languages. This methodology for implementing Open Source Language Automation helps you understand how you can benefit from open source languages and eliminate the challenges of polyglot environments.
Define Policies
Set organization-wide open source language policies, version controls and triggers.
Centralize Dependencies
Obtain a single source of truth for open source language and build information.
Automate Builds
Establish build, certify and resolve as the lifecycle stages for open source languages.
Deploy and Manage Artifacts
Automatically update all of your servers with appropriate open source language builds.