ActiveTcl 8.6.6 Released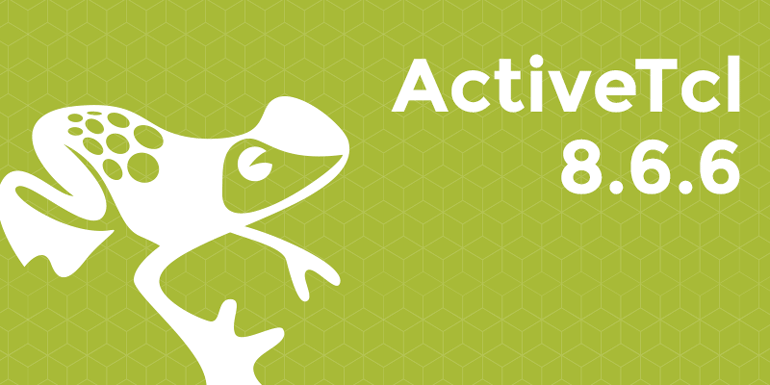 UPDATE Apr 13, 2017: ActiveTcl 8.6.6 is now available on macOS.
UPDATE Feb 7, 2017: ActiveTcl 8.6.6 is now available on Windows.
The Tcl Core Team has done an outstanding job with the 8.6 series, with 8.6.6 being the latest version. This version contains some enhancements, but the bulk of the release are bug fixes and improvements to items started earlier in the 8.6 lineage.
Today we are announcing general availability of
ActiveTcl 8.6.6
on Linux, continuing the ActiveState tradition of providing binary distributions of the latest features in the Tcl language both to the community and enterprise customers. In this release we have greatly expanded the scope of the packages in the distribution by providing 21 popular Tcl packages (
see below
) by default on installation, and adding a large number of extensions to tclib that were previously only available via Teapot. Additionally, the ActiveTcl core now includes sqlite3 and the tdbc connectors for mysql, odbc, postgres and sqlite3.
The binary distributions for ActiveTcl on Windows and MacOS are ongoing and will be released shortly.
What's New in Tcl 8.6.6 (and ActiveTcl 8.6.6)
This new release of Tcl 8.6.6 includes the modifications from three Tcl Improvement Proposals (http://wiki.tcl.tk/983) which include:
Tk – configuration options for text tags
Tk – text widget undo information changes
Tcl – enhancements to tcltest
There were also upgrades made to improve support for Unicode 9.0. The file command has improved support for Windows file conventions, and there were improvements made to Tk and Aqua appearance on MacOS.For more details on this release please see the full change set.Download ActiveTcl today!

Packages Included in ActiveTcl 8.6.6
List of packages included in our 8.6.6 release:
Critcl
TclSOAP
Snack
TkCon
BWidget
[incr Tk]
Tcllib
TclX
Expect
Tls
Tklib
TkTable
Tclvfs
Metakit
Tbcload
Img
Treectrl
Wub
Nsf
Trofs
[incr widgets]