Chimp: Giving Changes the World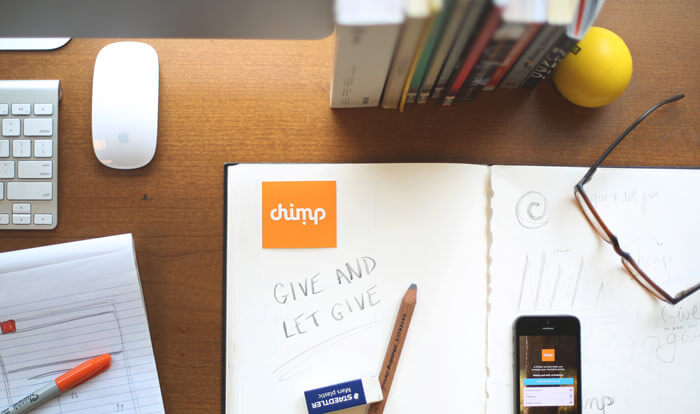 The Christmas season is a big time for giving and it's important to help out those less fortunate. However, the way we may be donating may not be ideal or as efficient–60% of all donations go to 1% of charities. But one Vancouver tech company is finding a way to improve that. I recently connected with Charitable Impact, also known as Chimp. Chimp is a tech company based in Vancouver who subscribes to the philosophy that "giving changes the world." With more and more charities being registered in Canada and donations not keeping up with demand, Chimp wants to not only make it easier to donate, but also change the way we donate–doing it more thoughtfully instead of reactively.
Chimp: Giving Changes the World
Chimp is a purpose-driven, Vancouver-based organization with deep roots in the charitable and tech sectors. They believe that giving changes the world–the more we give, the more we get back.
Their community connects people and businesses with charities that are taking action on causes they care about.
The idea behind Chimp is to simplify the giving process, so those who are interested in donating can give on their own terms and in one place.
Battling Donor Fatigue
Currently there has been a significant rise in registered charities over the last two decades and the charity sector now accounts for more than 8.1% of the GDP. With over 85,000 charities in Canada, being charitable can get complicated for those who want to make a difference.
While the number of charities are on the rise, donations are not keeping up. In his TEDx Vancouver presentation, Chimp's CEO John Bromley summed it up best as "charitable ADD or donor fatigue." If people primarily donate only when asked, this leads to an inequity in how donations are distributed. The generally reactive nature of donors has resulted in people giving without having a holistic view of all the various charities they are donating to.
Bromley "eats, sleeps and breathe the facilitation of charity…the pursuit of benevolence" and that philosophy is at the heart of Chimp's goal: to make it easier for people, companies, and charities to come together to change the world.
Making it Easier to Give
Chimp started very quietly in 2011, with the idea that everyone should have access to tools to easily integrate giving into their everyday lives. So they set out to give everyone their own free foundation, along with a toolset that allowed them to give to and fundraise for any registered charity in Canada, on their own or with friends, family, and social networks. They went to market with these tools in early 2014.The overall result of the "set up your own foundation approach" is a better relationship with how you're giving to charities.
With your Chimp Account you can determine what you think is a good charity and give anytime, anywhere. Effectively it gives you a much easier, and more thoughtful, way to donate. As Bromley mentioned in his presentation, this approach to donating lets you deliberately give based on merit and not because the charity is asking.
Chimp's partnerships include organizations like Bell, Hootsuite, Earls, TOMS, Lululemon and the Whitecaps FC, and charities like Big Brothers, Arts Umbrella, and PeaceGeeks have helped them give people the tools to be charitable on their own terms.
Chimp's Impact
With their platform, Chimp has helped so many charities and community projects by giving them the tools to make it easier to fundraise and connect them to donors.
One of the charities using the Chimp platform is Backpack Buddies. This program encourages kids from donor schools to fundraise and assemble backpacks filled with food for kids in the inner city schools. The goal is to ensure these kids have enough food to last the entire weekend. Starting two years ago with only one donor school and one recipient school, the program has grown and now helps over 400 kids (which equals 400 backpacks) every week.
Community project, Keys to the Streets, provides a different type of support to people across Vancouver . Since 2013, between the months of July and September, you'll find 11 pianos scattered throughout downtown Vancouver. The program was started by a CityStudio student with the idea of combating social isolation and encourage connections in the community through music.
In the ultimate act of empathy, the Walk for Water campaign saw roughly 40 Vancouverites making their way down busy Main Street in a slow procession, jerry can on top (or in hand) to bring awareness and support for Ugandans who don't have access to clean water. The organization, the Africa Community Technical Service Society (ACTS), used Chimp's platform to help with fundraising. Nate Lepp, Executive Director of the charity, thought the platform was fantastic for fundraising events. It enabled people to create their web pages in 10 minutes and then align themselves with the campaign. They were then allowed to share that page with friends who can read about ACTS mission and made donations simple since all funds directly into charity's bank account.
Read more about these and other great stories, featuring how Chimp has helped charities, businesses and people.