Effective, Efficient, Secure Open Source Projects
Reproducible Across Multiple Operating Environments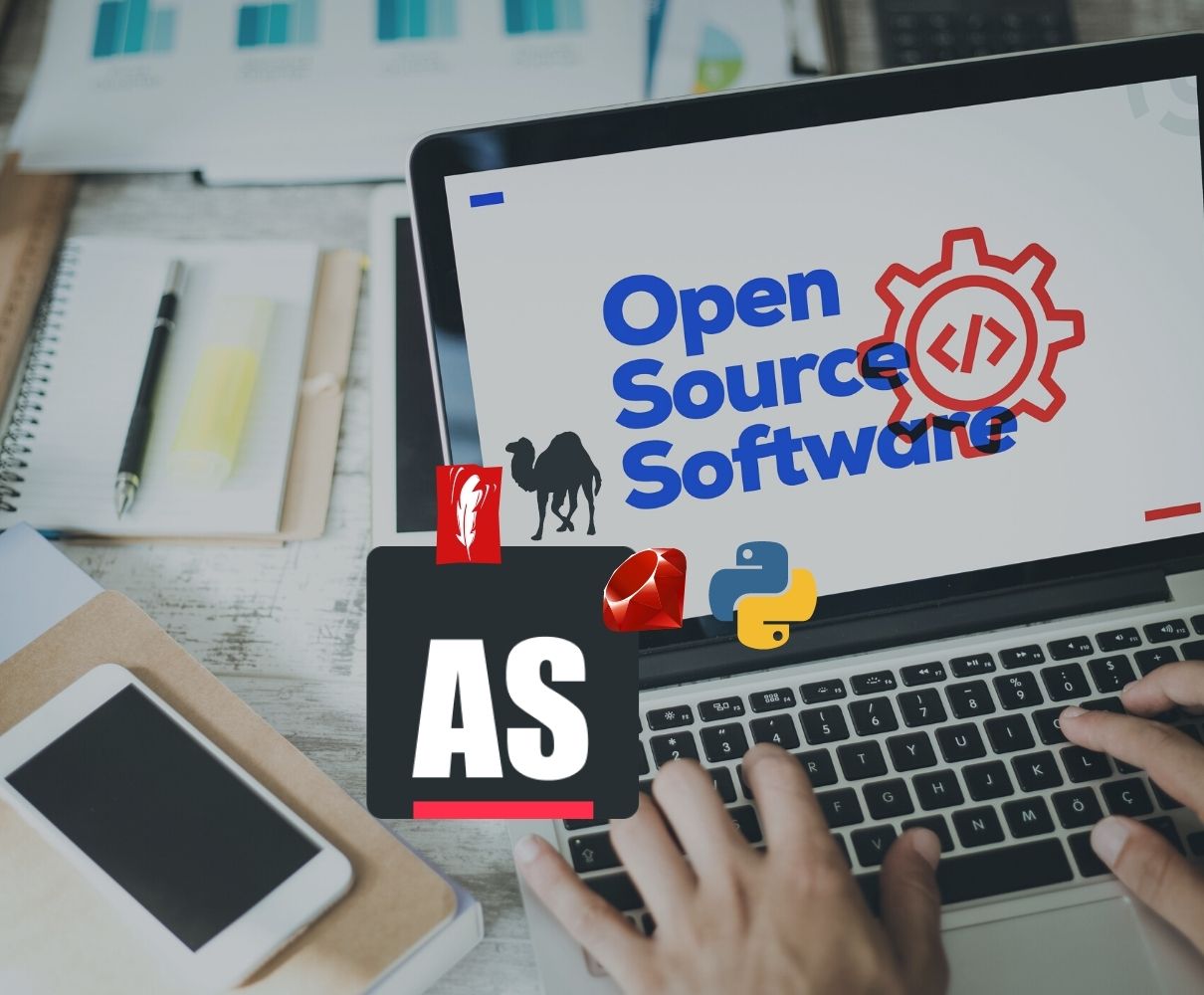 ActiveState's managed open source language distributions take the time, hassle, and risk out of open source development projects.
We replace risky public open source repositories and cumbersome, expensive self-vendoring with a robust offering that makes it fast and easy to build projects using trusted open source artifacts that are verified and continuously maintained to ensure reliability.
Replaces Self-Vendoring
Ditch expensive, unscalable, self-vendoring policies that delay time to market.
ActiveState managed distributions deliver trusted open source artifacts with cloud-scale vendoring for the clear chain of custody and provenance security demands ― yet with the speed and flexibility developers require. And they can be easily configured to deliver trusted open source artifacts directly to any artifact repository that supports open APIs.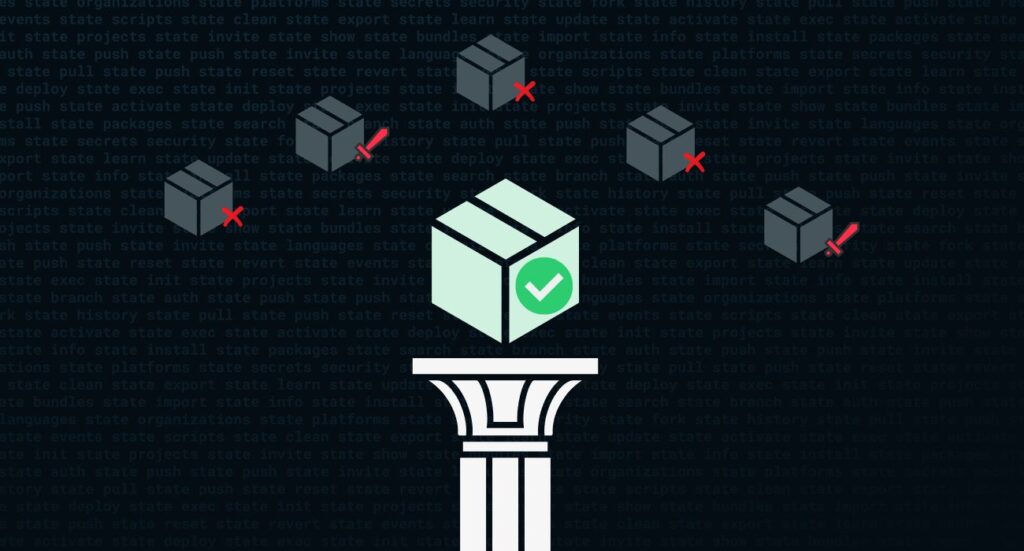 ActiveState's Artifact Repository
Build and distribute Python dependencies in a private repository.
Unlike other artifact repositories, the ActiveState Artifact Repository delivers scalable, secure dependency vendoring by including the ability to automatically build Python v3.8+ packages securely from source code (including linked C libraries) using our cloud-based, multi-OS, secure build service.
Fits With Your Existing Workflows
Get trusted open source artifacts, with no process modifications required.
ActiveState managed distributions integrate directly with your existing DevOps and DevSecOps workflows to satisfy the entire team. Developers get immediate access to the artifacts they need, security eliminates the risky behavior of downloading code from public repositories, and ops gets open source language packages that are verified and continuously maintained.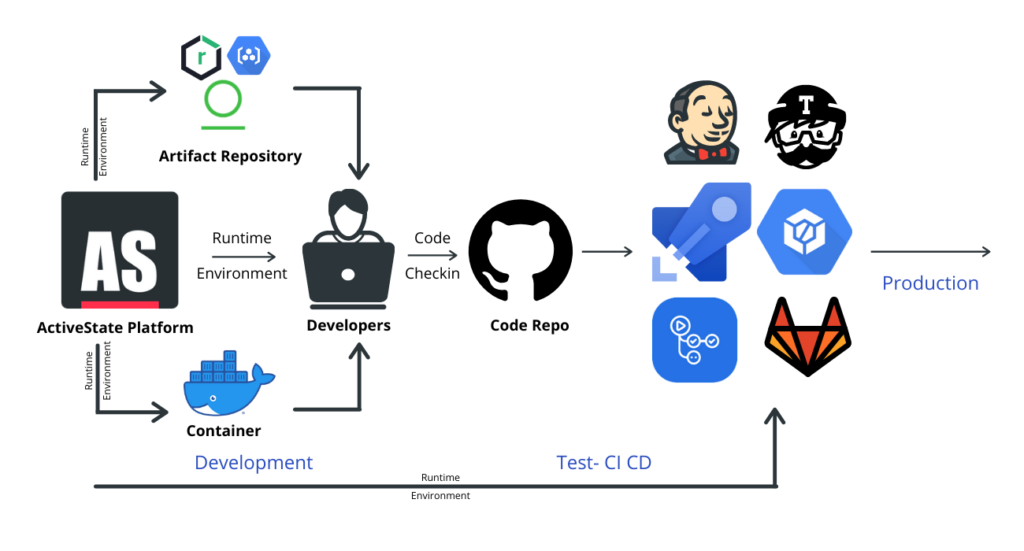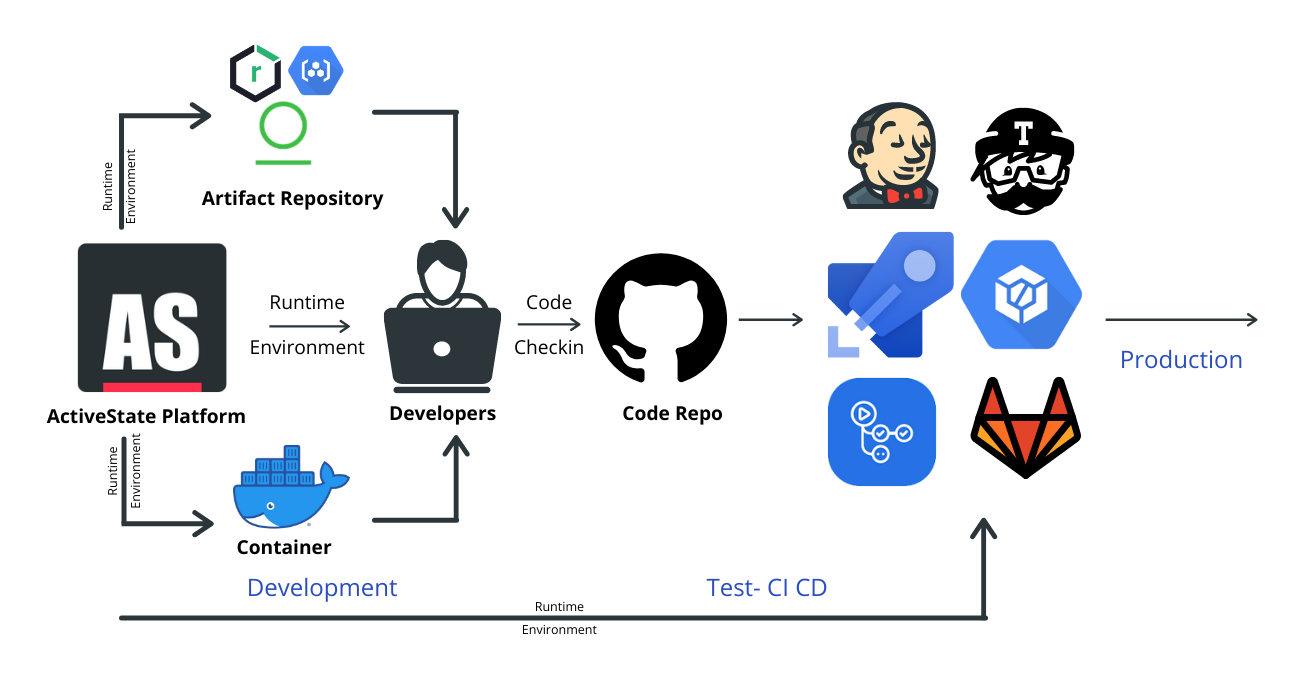 Reduces Operational Overhead
Free your most valuable resources to focus on revenue-generating activities.
ActiveState managed distributions offload mundane, yet essential, tasks required to complete software development projects. Rather than developers spending the majority of their time building and deploying operating system native libraries, the entire process is automated to create reproducible runtimes for any open source language and version ― so they run consistently on every machine, every time.
Includes Expert Assistance
Get the help you need, when you need it, directly from open source development experts.
ActiveState build gurus are available to help development teams with build failures, so they can complete the last mile when dependencies become too complex for the platform to automatically resolve.
Need help with an existing project? ActiveState also offers a secure build service that delivers isolated, ephemeral, hermetic, and verifiably reproducible builds from source code. As a universal, automated build tool, developers no longer need to install potentially compromised binaries or deal with security issues. Learn More >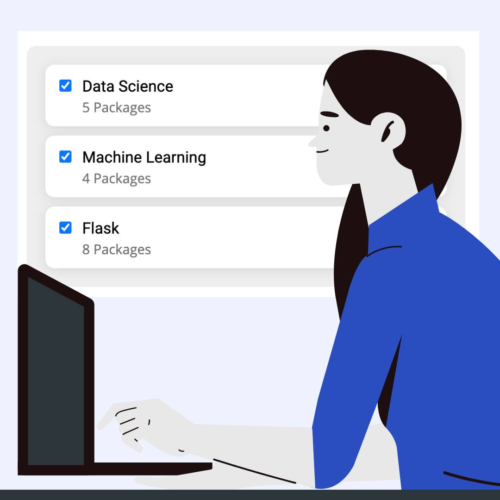 Automates Build and Deployment
Automatically integrate the complete set of dependencies for the specific version of each package element.
All packages are vetted to ensure that they are suitably licensed for commercial use; any compromised packages are removed; quality issues are fixed; and all components are checked to ensure that they are up to date, can be compiled from source, and are verified to work together.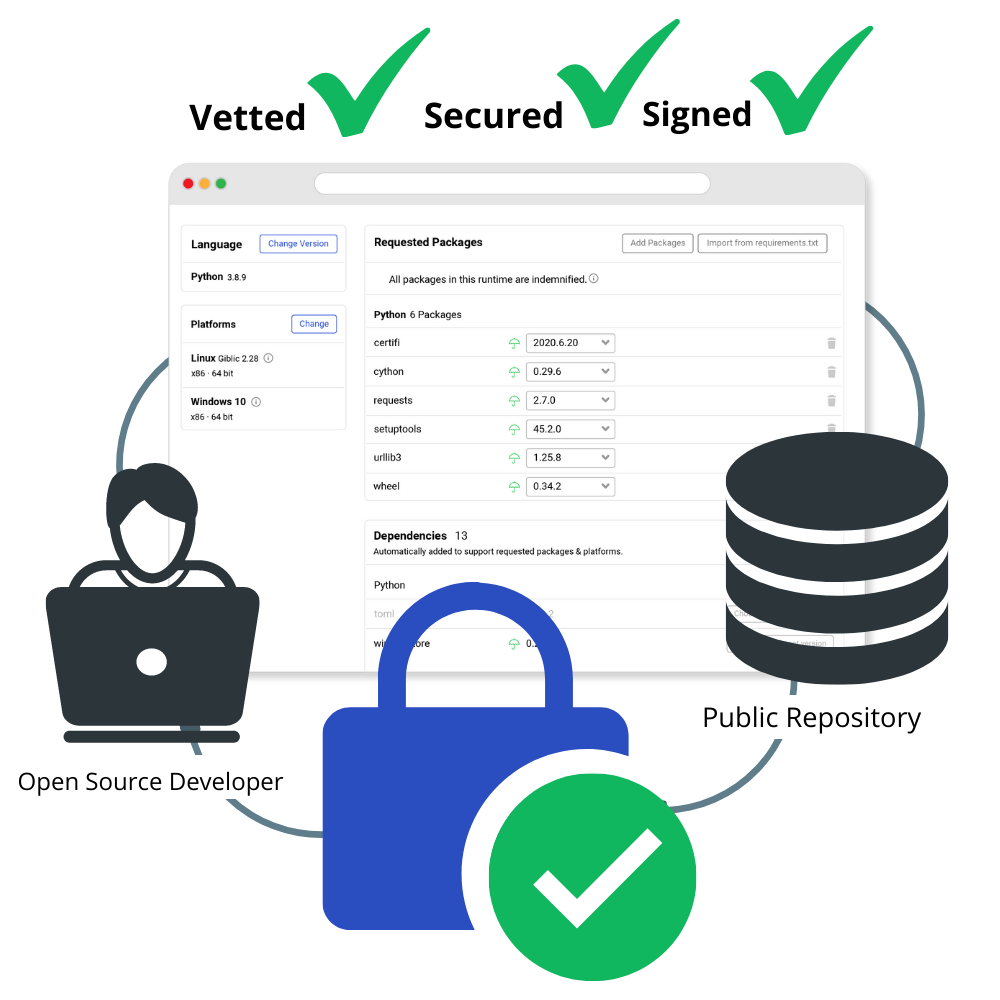 Shifts Security Left
Easily remediate known security issues directly on the platform.
ActiveState managed distributions have had compromised packages removed from the original open source to provide a curated catalog of trusted artifacts that meets the requirements for Supply Chain Levels for Software Artifacts (SLSA) level 4, thereby proactively identifying security issues that SCA tools can't. We also verify all licensing and compliance, so your team doesn't have to.
See How Employing ActiveState As a Trusted Vendor Can Streamline Your Development Efforts
Learn more about how ActiveState managed open source language distributions can help take the time, hassle, and risk out of open source development projects.