One Month In: How Are Your 2011 Tech Resolutions Going?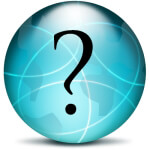 In the January Dynamic Languages Newsletter we asked our subscribers what their resolutions were for 2011. The results are in! The most popular developer resolutions for 2011 were:
Improve my skills in a language I already use
Learn a new programming language
Start my own project
The least popular resolutions were becoming a leader in your field or attending a conference. A complete view of what our readers were planning is below:
As usual we've drawn a random survey taker to receive an ActiveState branded t-shirt. This month's winner is Howard of UZ2 Web Design. Congratulations!