ActiveState Platform
Manage and secure your open source languages.
Complexity
You have more code, more languages and more dependencies. Plus, you have more stakeholders in your Software Development Lifecyle (SDLC) with conflicting needs.
Risk
You have more non-verified components and more threats from third-party packages. You don't want to miss market opportunities, but cutting corners on security test and license compliance raises risk.
Cost
Waiting to resolve issues in production adds costs. Shift security left without adding a burden to your dev teams.

Our plug-in sends a snapshot of information to the Platform about your open source language application: package names, versions, licenses, etc. The snapshot is sent each time the application is run or a new package is loaded.
You identify security vulnerabilities, out-of-date packages and restrictive licenses (e.g. GPL, LPGL). No agent overhead.
Runtime Security & Compliance
Manage the runtime security and license compliance of applications built with open source languages.
Bridge the gap between what your development teams need and everyone else in your SDLC.
Shift-left: Bake security into your language's runtime BEFORE you even start coding.
Go faster: Track security and compliance issues without slowing down time to market.
Erase blind spots: All SDLC stakeholders get visibility, from dev to QA to InfoSec teams in production.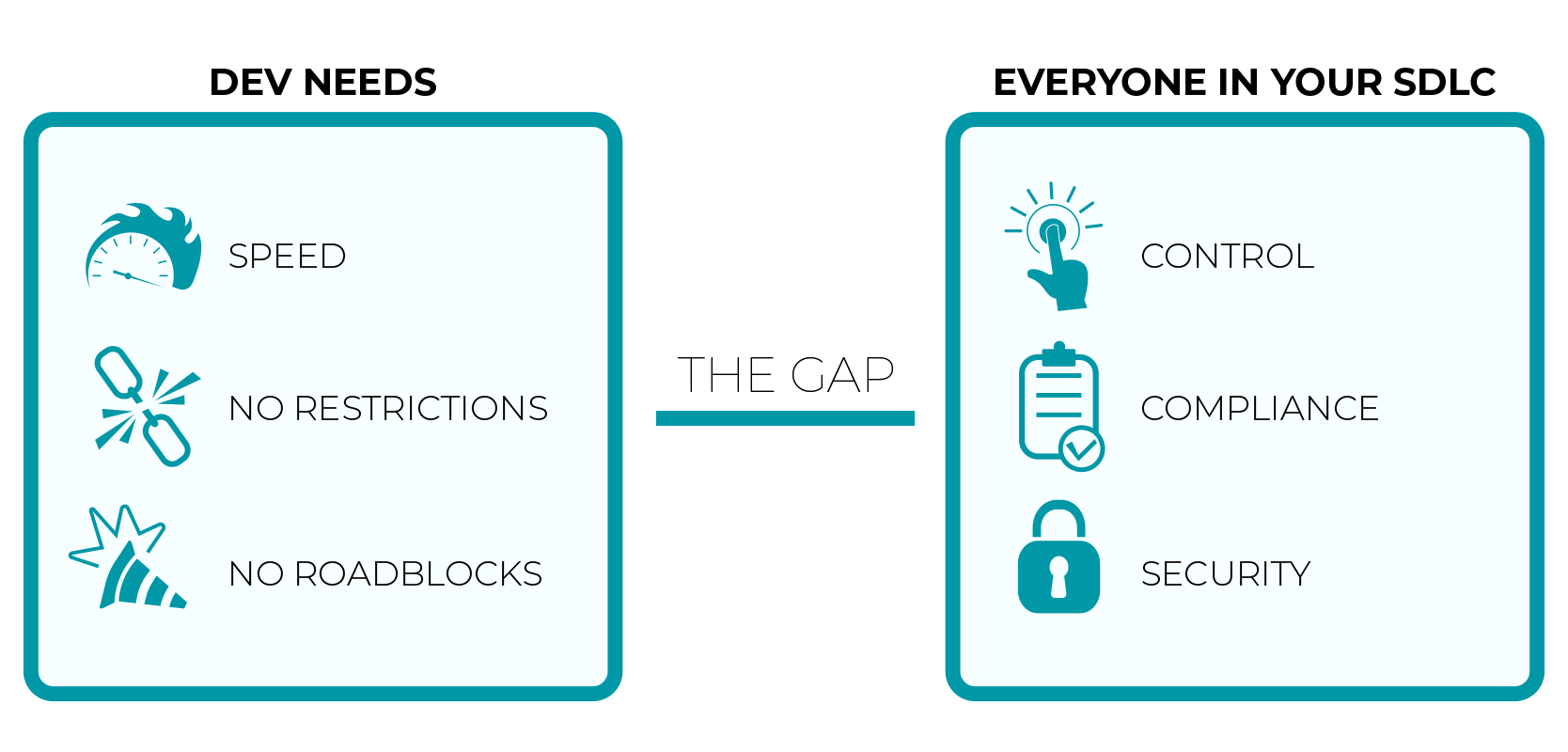 No Blind Spots
Get security across the SDLC, from Dev to QA to Ops and InfoSec in production. Track key risk indicators (vulnerabilities, outdated packages, etc.) throughout the CI/CD process.

Shift-Left
Shift-left the resolution of security & compliance issues. And decrease remediation costs. Empower all SDLC stakeholders to ensure application integrity.

Runtime Monitoring
Monitor code that's running, not static packages in a repository. You get agentless and real time monitoring

Reduce Time to Detection
Identify vulnerabilities wherever code is run, in unit tests, performance tests, integration tests – long before they get to production.

Reduce Time to Resolution 
Make the relevant stakeholder aware of security and compliance issues. The right person knows about the problem.

Deliver Apps Faster
Maintain consistent development environments throughout the SDLC. This results in less "works on my machine" build errors and faster time to market.
Devs Go Faster
We give you secure and compliant open source language distributions for Dev teams, speeding up time to market.
Security Teams Keep Control
We give your SDLC stakeholders a real-time dashboard of security & compliance issues in the CI/CD chain. They respond as required.
Our Street Cred
We've spent over 20 years building open source languages. 5 languages, millions of developers and 97% Fortune 1000 served.
We know that sometimes the needs of your developers can be different than your corporate security and compliance requirements. We're closing the gap.
We're first rolling out security and compliance for Python programs. We'll follow with the other open source languages we already build (Ruby, Perl, Tcl, Go) along with any other open source language you need.