Checklist: Adding a Language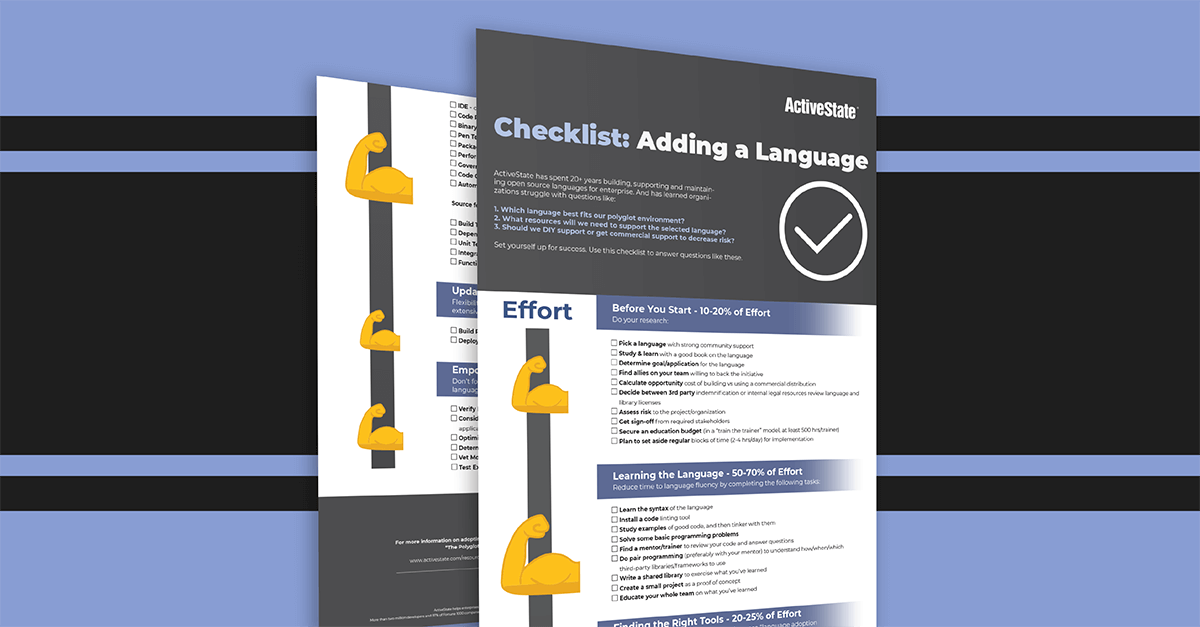 checklist-adding-programming-language

ActiveState has spent 20+ years building, supporting and maintaining open source languages for enterprise. And has learned organizations struggle with questions like:
Which language best fits our polyglot environment?
What resources will we need to support the selected language?
Should we DIY support or get commercial support to decrease risk?
Set yourself up for success. Use this checklist to answer questions like these.
Working with Python, Perl or Tcl? Automate your build engineering cycle – check and resolve dependencies on the ActiveState Platform. Create a free account.