Data Sheet: Securing Your Open Source Supply Chain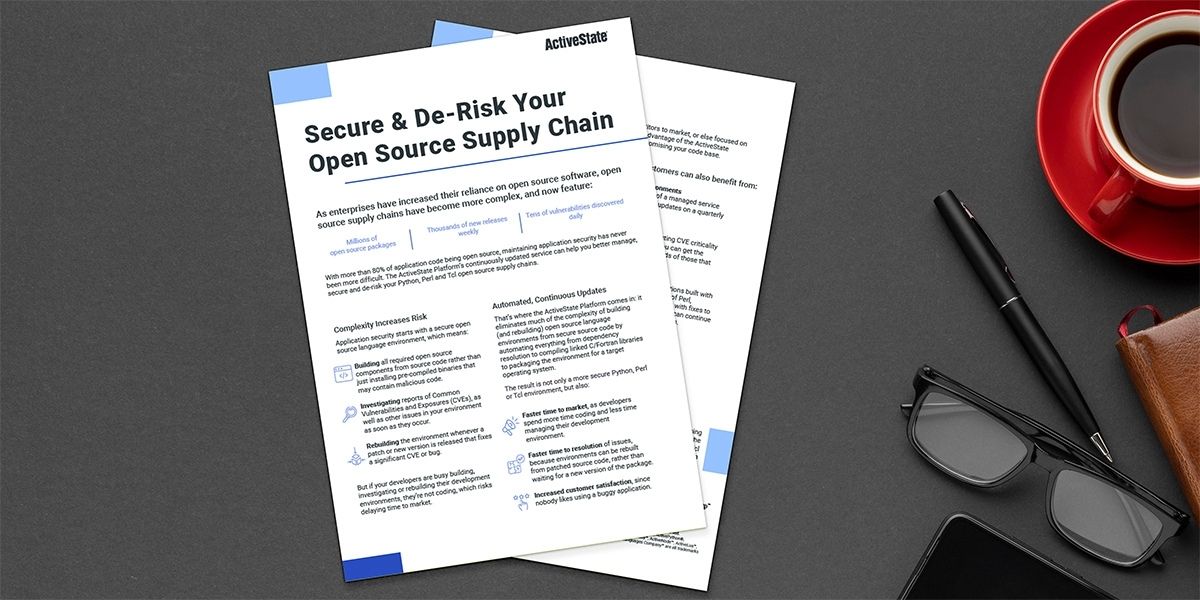 How mature is your supply chain security? See how good your existing open source security and integrity controls are by taking our quick, 8-question self-assessment. 
With more than 80% of application code being open source, and with dozens of new open source vulnerabilities being published each day, maintaining application security has never been more difficult. Here's how you can better manage, secure and de-risk your Python, Perl and Tcl open source supply chains.
At ActiveState, we use our Platform to build not only our popular open source language distributions, but also custom environments for our enterprise clients (i.e. language builds containing just the packages their application requires). All environments created with the ActiveState Platform are built from source, assessed for CVEs, and can be updated in a timely manner.
Coders can use the Platform for free to build a Python, Perl, or Tcl environment for their project. Enterprise decision-makers can use this Data Sheet to help assess the risks in your supply chain.
To help you get started, we'll scan your Python, Perl or Tcl application,  and provide a risk assessment report. Reach out to our Enterprise Solutions Team for a free scan today!
For more information on team tier or enterprise pricing for our Platform, refer to our Platform Pricing or else contact Sales.