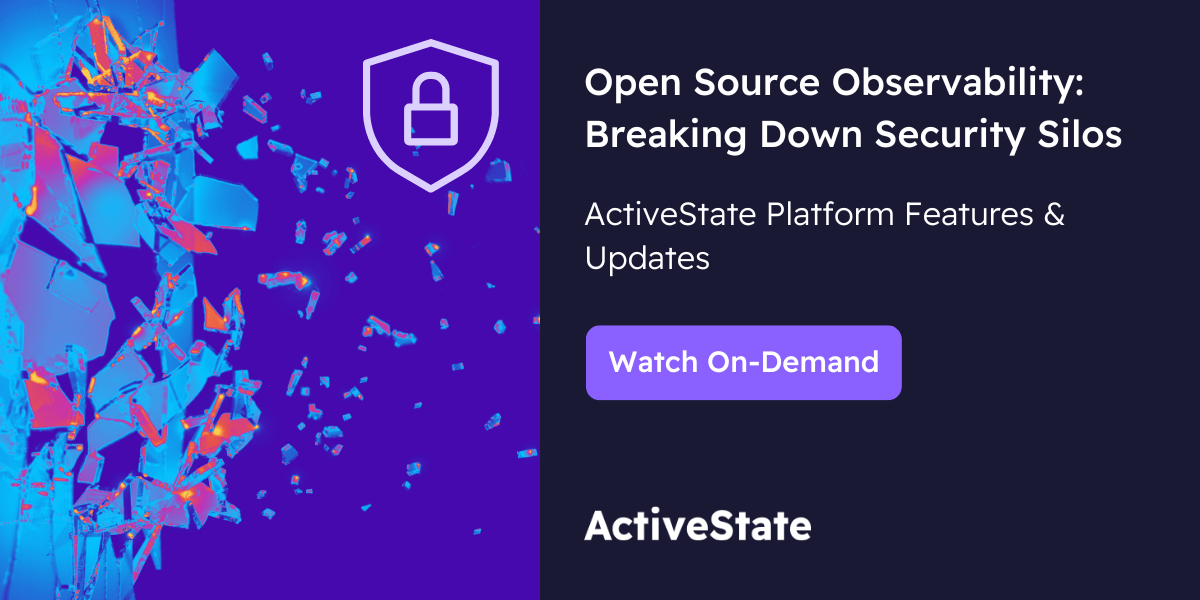 Open Source Observability: Breaking Down Security Silos
Visibility of open source vulnerabilities is now a bigger challenge than ever before. Open source libraries have become a growing target for hackers, and studies have shown that 80% of codebases are never updated once they're created, exposing them to increased risk of attack.
But with software developers freely pulling components from public repositories, how do security leaders keep track of what's in their environments? Having a siloed view of vulnerabilities across the enterprise makes it difficult to assess risk, prioritize efforts and remediate in a timely manner.
This webinar discusses steps towards achieving global open source observability – knowing where all vulnerabilities are deployed in your organization – so that you can eliminate silos and reduce your remediation time.
Learn about:
Open source vulnerabilities and the software supply chain
US Executive Order requirements to automate vulnerability remediation
Shortcutting the remediation cycle of investigating, fixing, rebuilding, testing and redeploying software
We also demonstrate the latest features on the ActiveState Platform, such as:
Getting a centralized view of all vulnerable packages
Organizations – Empowering all team members to reduce risk with secure, reproducible open source runtimes
Generating Software Bills of Materials (SBOMs) and signed attestations
Presenters:

Pete Garcin, Director of Product, Growth and State Tool
Pete has more than 15 years of software development experience in open source and games. He earned his undergraduate degree at the University of Waterloo, and an MA in Communication from Carleton University in Ottawa. He is passionate about engaging with communities & dedicated to enhancing developers' experiences.

Evan Smith, Director, Product and Customer Success
Evan is a product manager with a wide range of industry experience including security, commerce, energy, and application development. At ActiveState, Evan oversees expansion of the Enterprise platform.