Workshop: ActiveState Platform Key Features – SBOM
The ActiveState Platform provides more than just an easy way to install Python, Perl, Ruby and other open source language runtimes.  Watch this 30-min workshop to learn about generating a Software Bill of Materials (SBOM) via the ActiveState APIs.  We cover:
Understand what a Software Bill of Materials is and why it is important for cybersecurity
Create a lightweight JSON SBOM of your runtime and packages, or an SPDX format that meets the US government guidelines
Use the SBOM to understand all of the open source dependencies you have
Download Slide Deck
Workshop Presenter: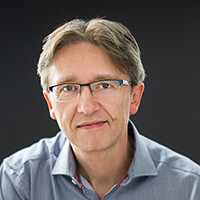 Jeff Rouse, Senior Product Strategist
Jeff is passionate about innovation, entrepreneurship, and building great products. With over 20 years' of experience in the IT industry, from startups to publicly traded technology firms, Jeff has led development teams and business operations, created products, and taken them to market. At ActiveState, Jeff oversees product strategy and innovation across all product lines.
Get a Personalized Demo: Book a 30 minute session with our solutions experts to see how ActiveState helps save time, reduce risk and secure your software supply chain:
Schedule a Demo