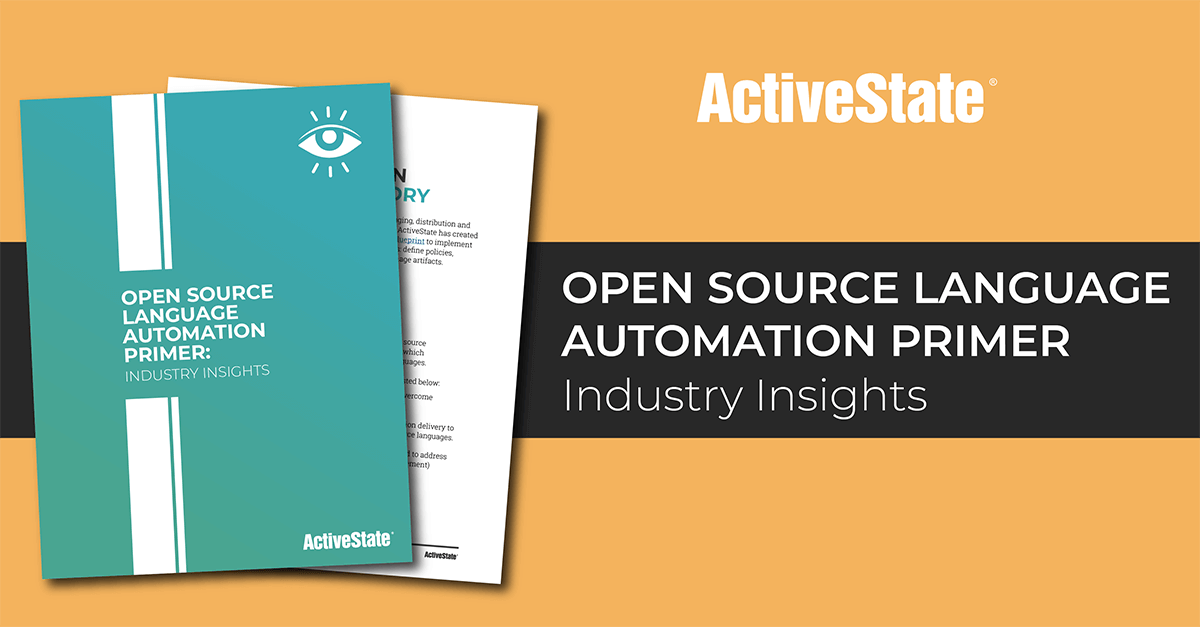 Open Source Language Automation Primer: Industry Insights
"Polyglot is killing the enterprise. There is a void in the open source ecosystem when it comes to languages. And keeping open source language builds up to date at scale is virtually impossible."
– Bart Copeland, CEO, ActiveState
ActiveState has defined Open Source Language Automation to help companies address the pain points of polyglot environments. We've crafted this four-part series to provide foundational knowledge for implementing Open Source Language Automation.
In part three of the series, ActiveState is sharing its five insights which provide opportunity for building value from open source languages.
Companies need to automate their application lifecycle to overcome the issues with open source DevOps lifecycle management.
Enterprises need to invest in tools and processes for application delivery to resolve gaps in awareness of time wasted managing open source languages.
Resolve, Own, Accept, Mitigate (ROAM) should be implemented to address the differing goals of application security (control, risk management) and development (speed, agility and leveraging open source).
Runtime Management needs to address issues with containers & serverless architectures.
AI needs a single source of truth.