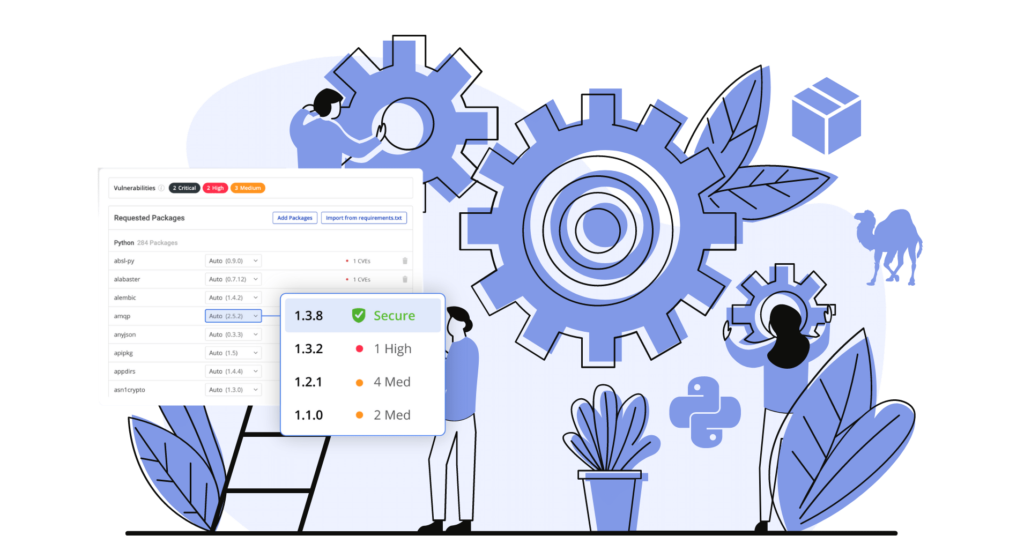 Secure Your Open Source Supply Chain
Reduce your security, risk, and compliance load for Python, Perl, and Tcl.

Your open source supply chain is bigger than you think. In modern applications, 80% or more of the code typically comes from open source dependencies. With dozens of new vulnerabilities published each day, the security of your applications has never been at greater risk.
Want to see if you're already vulnerable? Let us show you how we can secure your Python, Perl or Tcl application for you.
97% Of Fortune 1000 Companies Rely On ActiveState To Save Time, Reduce Risk And Get To Market Faster.

The ActiveState Platform is built to handle the unique needs of your organization, making it easy to secure and de-risk your use of Python, Perl, and Tcl.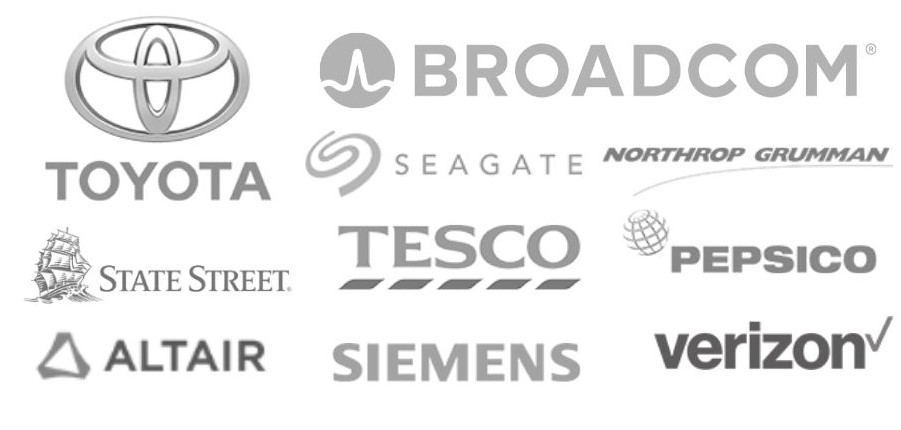 Application Security
Get custom language distributions that contain just the code needed to run your applications, reducing the number of potential vulnerabilities and shrinking the attack surface.
Regular Updates
Our catalog of open source components is regularly refreshed, enabling timely vulnerability fixes.
Provenance
We build everything from source to make sure you're getting the bits you expect (and not a compromised binary).
Fast & Convenient Self-Service
The Platform lets your developers make and maintain their own custom language builds, making security and risk management faster and easier.
CVE (Common Vulnerabilities and Exposures) Remediation
Find, fix and automatically rebuild vulnerable Python, Perl and Tcl environments, reducing Mean Time To Resolution (MTTR)
Automated Notifications
Get an email whenever a Python or Perl dependency in your custom distributions are found to have a vulnerability, speeding time to remediation. Coming Soon.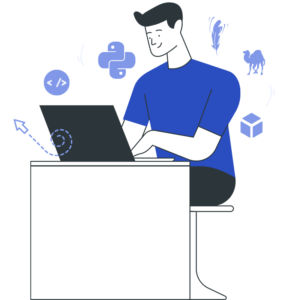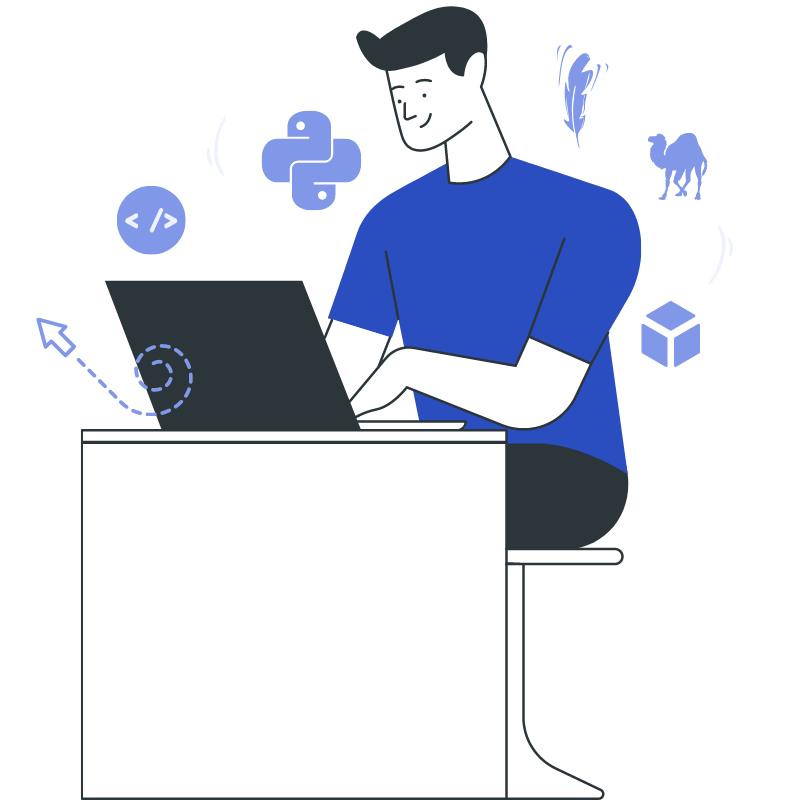 Additional features our enterprise customers benefit from: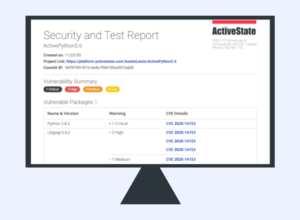 We run security scans on your Python, Perl, and Tcl language environments, notifying you of vulnerabilities and providing you an email-able report. Best of all, you can then point-and-click to resolve vulnerabilities, and we'll automatically rebuild your secure custom language distribution, ready to be deployed.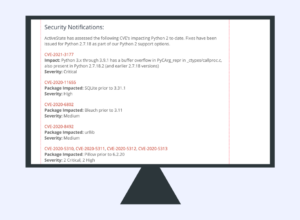 Still running Python 2 or older versions of Perl for your legacy applications? We offer the maintenance and support you need to stay secure, meet compliance requirements, and deliver on your customer's obligations. Get support for all the core libraries and 3rd-party packages in your application and backported fixes from Python 3.
Managed & Maintained Builds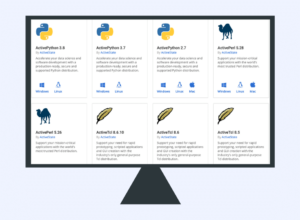 ActiveState provides timely updates to our ActivePython, ActivePerl and ActiveTcl distributions, as well as all the language versions available on the ActiveState Platform. We can also manage the Perl, Python and Tcl distributions you use in your organization on your behalf.
Ready to reduce your open source security risk with the ActiveState Platform?
Please provide your information, and our Sales Team will be in touch shortly. Students and developers can sign up for a free account instead.
*We don't share your personal info with anyone. Check out our Privacy Policy for more information.