ActiveState's 2021 Software Supply Chain Security Report
Given recent Dev environment cyberattacks and the latest US Executive Order, we're trying to understand how software supply chain security can be improved, and we reached out to developers, DevSecOps, software engineers, and security folks to share their feedback with us. Our survey is now complete and we are working on a report that can help you find out how vulnerable or mature your software supply chain security is.
Sign up for our Newsletter to stay in the know and get a copy of the 2021 Software Supply Chain Security report as soon as it is ready!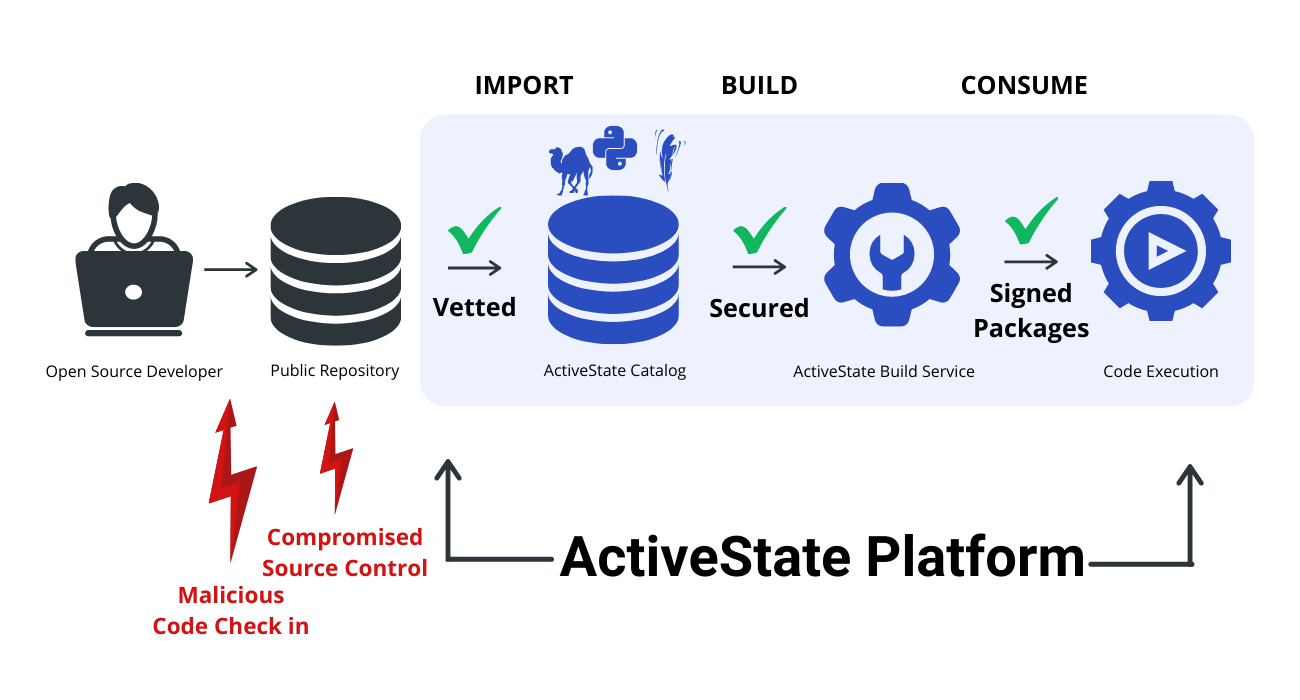 ActiveState and Supply Chain Security – What's the connection?
With a 20 year history of securing and supporting open source languages for organizations both large and small, we've dealt with all manner of threats to the open source supply chain. The ActiveState Platform is our vision to ensure the integrity and security of the open source supply chain starting with Python, Perl and Tcl.
Source code provenance, verifiably reproducible builds and signed packages (coming soon!) can dramatically improve the way that open source gets imported, built, and run in your organization. But first, we are working on understanding YOUR security needs with our latest survey. Leave your email address in the form above and we'll get back to you with the survey report and the solutions you need.