Download Perl from ActiveState
Install Perl for Windows, Linux and Mac. Free for development use.
Easy Installation & Package Management
for

Perl
Install the Perl 5.32 core with a single command and also get:
Integrated package management that replaces

CPAN

and

PPM

. Adding a new module is as easy as running

state install <module-name>

on your command line.
Virtual environments make it easy to manage multiple Perl projects.
Pure Open Source licensing: Everything has its original licensing.
Download and install Perl 5.32 and the state tool
Install via command line (Command Prompt on Windows). See video above.
powershell -Command "& $([scriptblock]::Create((New-Object Net.WebClient).DownloadString('https://platform.activestate.com/dl/cli/install.ps1'))) -activate-default ActiveState/Perl-5.32"
sh <(curl -q https://platform.activestate.com/dl/cli/install.sh) --activate-default ActiveState/Perl-5.32
Need help? Here's our State Tool Cheatsheet. If you run into any problems at all, drop by the ActiveState Community Forums!
Need Older Builds or macOS Support?
Need an older version? Need support for specific libraries? Using macOS? If you can't use Perl 5.32, you can download an older version of the all-in-one ActivePerl free for development use.
For use beyond development, or to get 32-bit and other older/legacy versions, see our plans and pricing details or contact us for a custom quote.
By downloading ActivePerl Community Edition, you agree to comply with the terms of use of the ActiveState Community License. Need help? Please refer to our documentation.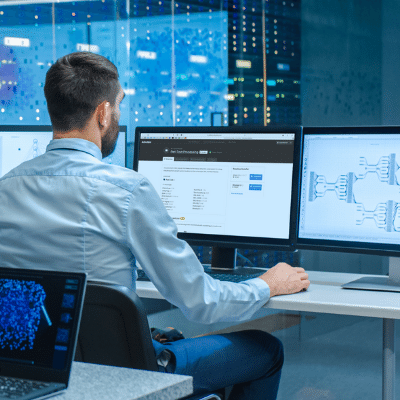 Why download Perl from ActiveState?
Because with ActiveState, you can build a custom Perl, tailored to your needs.
The ActiveState Platform makes it possible to automate your build engineering cycle, dependency management and check for threats and license compliance. With your Perl download, you also gain access to the ActiveState Platform. That means stable, reproducible and easy-to-deploy runtimes – for free!
Download the Perl version you need and get notified of updates
Customize Perl with only the packages you need
Share your Perl runtime environment with your team
97% of Fortune 1000 Companies Rely On ActiveState
ActiveState's enterprise offering includes extensive customization, premium support, and regularly scheduled builds, licensed for production use and redistribution.

Reduce Security Risks
Ensure security with the latest secure versions of Python packages (i.e. the latest OpenSSL patch) and timely updates for critical issues.

Indemnification and License Compliance
Comply with your organization's open source policies against GPL and GNU licensing, and reduce risk with legal indemnification.

Commercial Support & Maintenance
Keep your IP out of public forums and get faster, more reliable help with guaranteed response times and Service-Level Agreements.

Enforce Code Consistency
Maintain consistency from desktop to production – Windows, macOS, Linux and big iron (AIX, Solaris).

Avoid Lock-In with Open Source
100% compatible with open source Python so you can recruit skilled staff, ramp up faster and avoid vendor lock-in.

Accelerate Time to Market
Spend less time setting things up and more time getting things done, with the top Python packages precompiled and ready to go.
Perl becomes less secure and more costly to maintain over time. See how ActiveState can help.
Please provide your information, and our Sales Team will be in touch shortly. Students and developers can sign up for a free account instead.
Frequently Asked Questions