Thanks, your download is on its way.
Didn't receive the email? Let us know.
Here are some other things to know:
Check your spam folder.

Did you add a company email so you hear from us?

We'll never email you if you already asked to be unsubscribed.
Curious about the ActiveState Platform? It might just be the supply chain security solution you need in 2022. Start free now.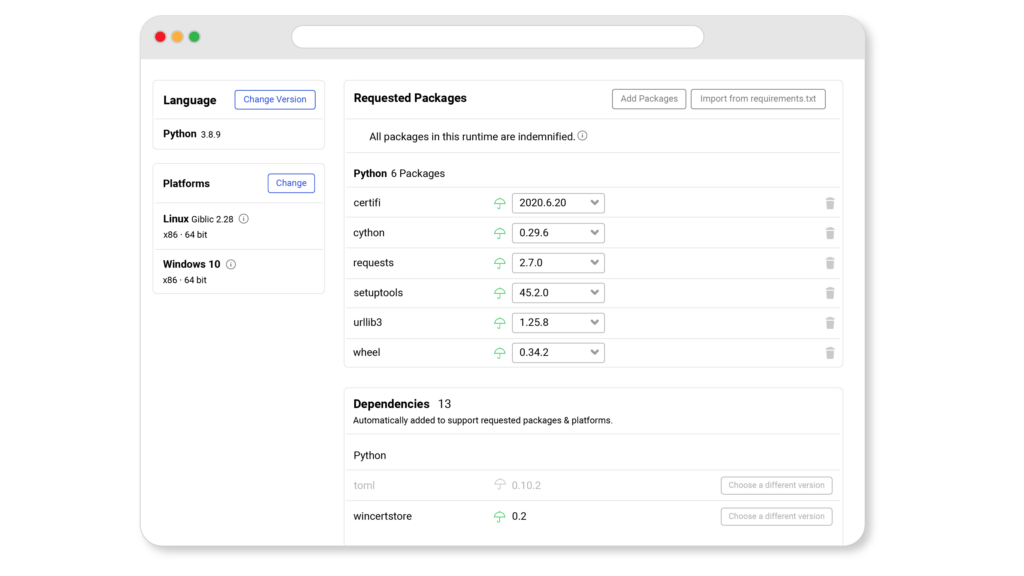 Create your free Platform Account to try it yourself
Use your email or GitHub credentials to sign up and start using the ActiveState Platform's Web GUI or CLI tooling right away
Contact Us for a Demo
Want to get a free demo to see how it works for your Python, Perl or Tcl security needs? Send a message to our team who can help you better understand our Platform and how it can integrate with your existing workflow.