Commercial Support: Security, Reliability and Peace of Mind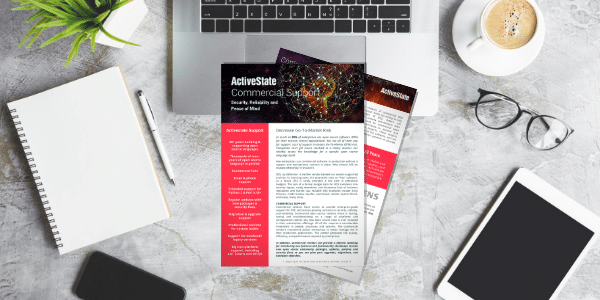 Datasheet-Commercial-Support

Lack of support for open source software often translates into security lapses, costly downtime, and disastrous loss of business reputation. 100% compatible with community open source code, ActiveState's language distributions offer guaranteed support SLAs and regular maintenance updates. Protect the security of your legacy applications with extended support for Python 2 & Perl 5.16+.  Secure and de-risk your use of Python, Perl, and Tcl with ActiveState.