Download Python: ActivePython
Download the trusted Python distribution for Windows, Linux and Mac, pre-bundled with top Python packages – free for development use.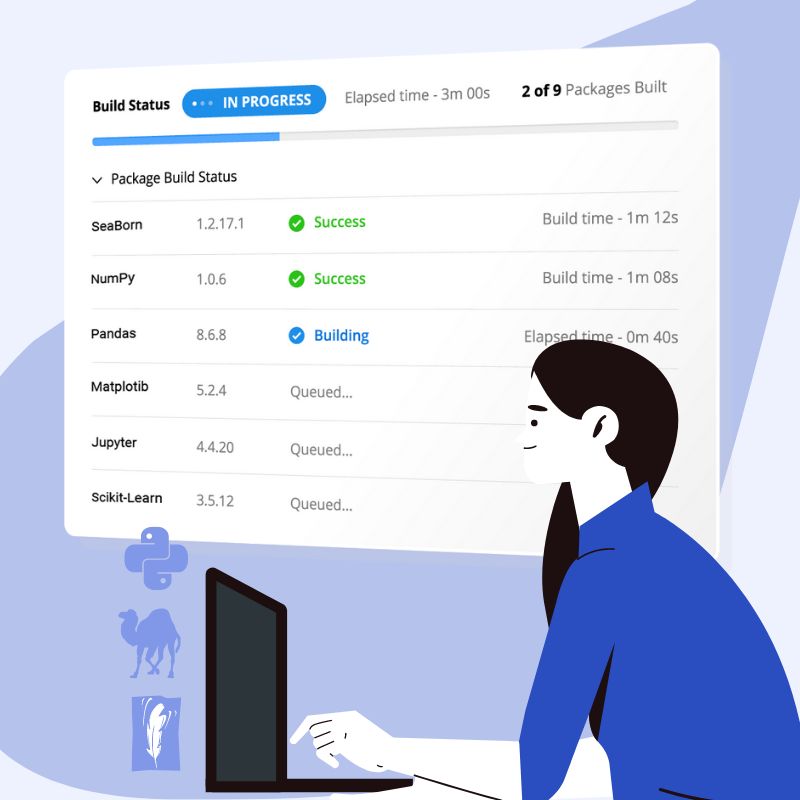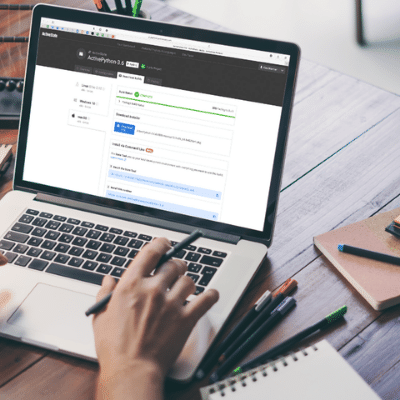 Why download Python from ActiveState?
Because with ActiveState, you can build a custom Python, tailored to your needs.
ActiveState's platform makes it possible to automate your build engineering cycle, dependency management and check for threats and license compliance. With your free Python download, you also gain access to the beta version of ActiveState's Platform. That means stable, reproducible and easy-to-deploy runtimes – for free!
Pick only the packages you need
We automatically resolve all dependencies
You get an easy-to-deploy runtime environment
97% of Fortune 1000 Companies Rely On ActiveState
ActiveState's enterprise offering includes extensive customization, premium support, and regularly scheduled builds, licensed for production use and redistribution.

Reduce Security Risks
Ensure security with the latest secure versions of Python packages (i.e. the latest OpenSSL patch) and timely updates for critical issues.

Indemnification and License Compliance
Comply with your organization's open source policies against GPL and GNU licensing, and reduce risk with legal indemnification.

Commercial Support & Maintenance
Keep your IP out of public forums and get faster, more reliable help with guaranteed response times and Service-Level Agreements.

Enforce Code Consistency
Maintain consistency from desktop to production – Windows, macOS, Linux and big iron (AIX, Solaris).

Avoid Lock-In with Open Source
100% compatible with open source Python so you can recruit skilled staff, ramp up faster and avoid vendor lock-in.

Accelerate Time to Market
Spend less time setting things up and more time getting things done, with the top Python packages precompiled and ready to go.
Ready to talk about easier, safer open source for your business?