Python 2 Extended Support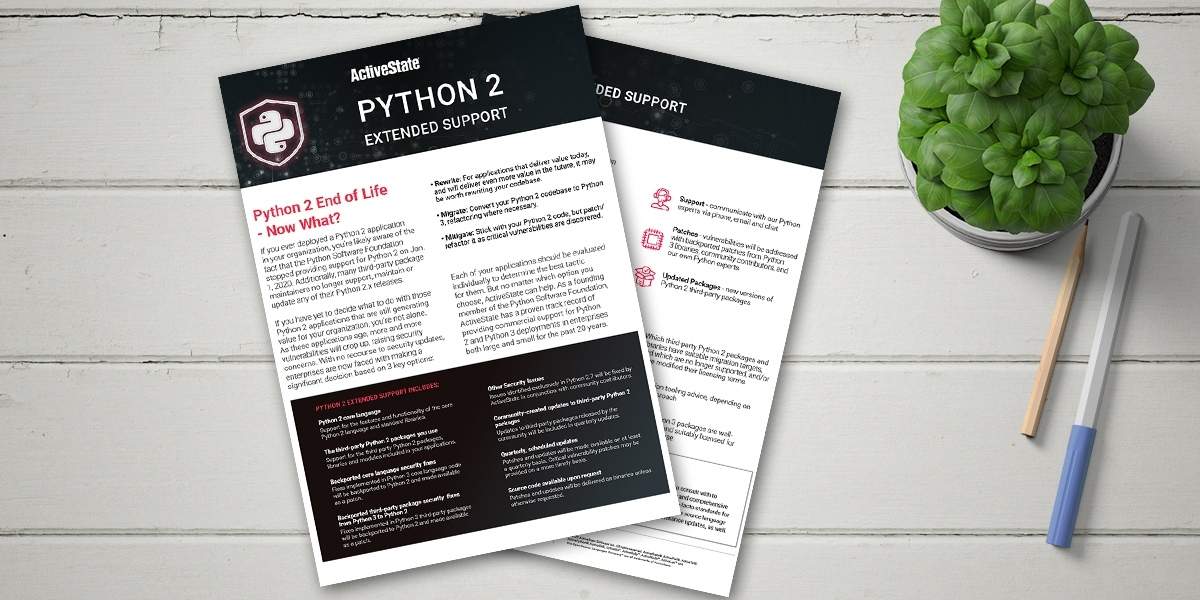 ActiveState-Python-2-Extended-Support-Data-Sheet

Chances are if you've deployed Python in your organization, you've deployed a version that stopped being supported past Jan 1, 2020. ActiveState provides options for extended support including security fixes and support for your third-party packages.
Have questions about commercial support for your existing Python 2 applications or migrating from Python 2 to 3? Schedule an assessment.