Komodo 9 Released: Better, Faster, Stronger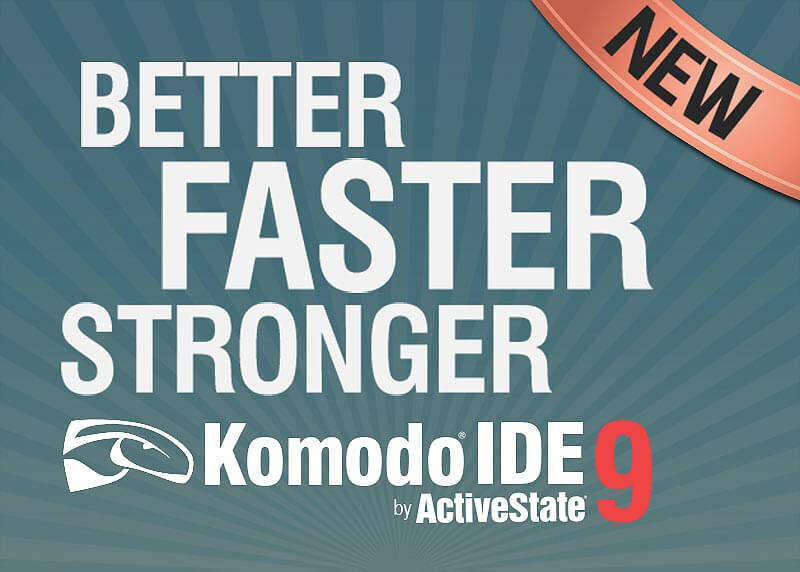 We're happy to announce that we've just released
Komodo 9
, and we're celebrating the evolution of Komodo: now better, faster, and stronger than ever!
We hope you love Komodo 9 as much as we do. It's been great to see how this release has come together and we'd like to give a special shout out to the community members who helped us test during the beta and RC stages. You've helped make this the best Komodo yet.
So, why are we excited?
Go lang support, Markdown Viewer, Easier Track Changes
We've added support for Google's Go language (golang), a new Track Changes feature with a diff dialog of the changes as well as reversion of individual changes, a new Markdown Viewer that provides a preview of generated HTML directly within a split view with contents dynamically updated, and multiple improvements to the Komodo Developer API. Performance improvements make it the fastest version of Komodo to date, and the updated UI also makes it one of the most well designed versions ever produced. Support for Python 3.4 and PHP 5.6 continue to extend the wide range of supported languages. Visit the Komodoide.com site for the complete list of new features.
Priced like it's still 2010
We're feeling nostalgic, so we're taking the way-back machine to 2010 with great savings through April 30th. To learn about license types (including Personal) and purchasing/upgrade options, visit the Komodo pricing page.
Of course, if you're not ready to buy, you can give the 21-day free trial a whirl, and experience the power of Komodo for yourself.

Follow @komodoide