PeaceGeeks: Changing the World Through Technology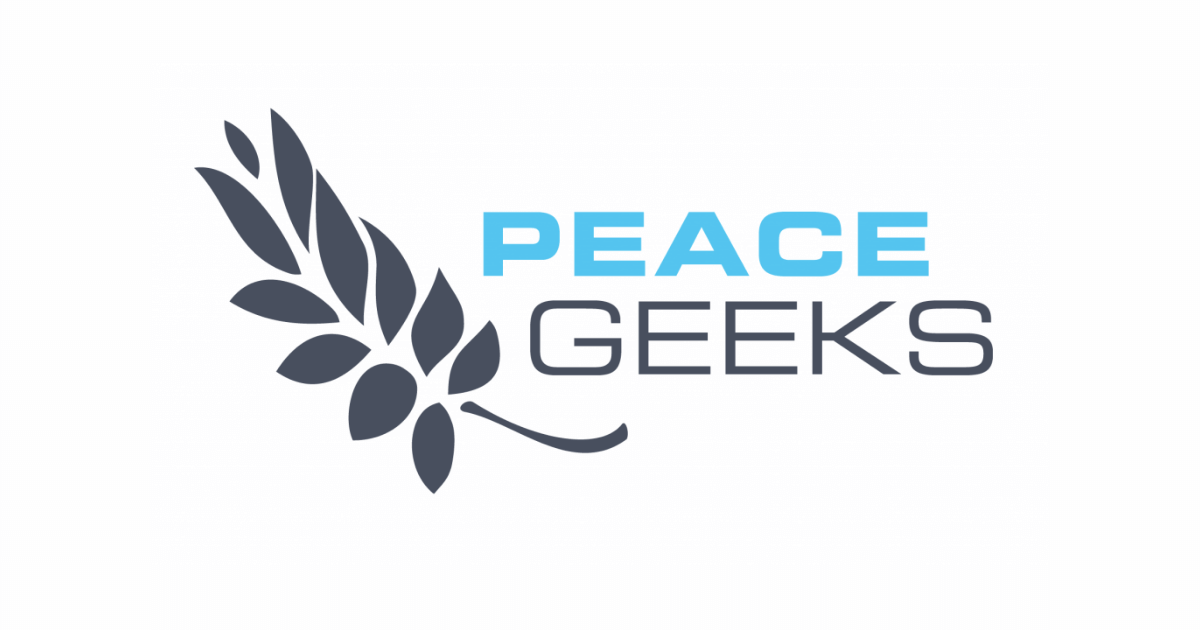 Changemakers helping changemakers–that's what
PeaceGeeks
is all about. PeaceGeeks collaborates with grassroots changemakers to make them more effective and impactful in advancing peace and human rights. With more than 800 volunteers from around the world, PeaceGeeks embarks on projects designed to help change the world for better. While their projects are varied–from monitoring violence against human rights defenders to helping refugees cope with life in a camp–their vision is simple: leveraging technology to make peace and human rights become a lived reality.
PeaceGeeks was founded by Renee Black and Soudeh Jamshidian–two people who are driven to make a difference. After meeting at a screening of the documentary
Pray the Devil Goes Back to Hell
(that told the story of the peace movement by the Women of Liberia Mass Action for Peace), the two founders started down a path of using technology to make the world a better place. PeaceGeeks focuses on developing and conflict-affected areas around the globe hoping to strengthen local groups and marginalized communities. They look for skilled volunteers who can make a difference on these global issues, raising awareness about current peace and human rights issues, and providing a way for people to affect change.
Today, PeaceGeeks works with over 26 partners in 16 different countries and are currently in the final week of their
www.giveitup4peace.org
crowdfunding campaign. I was very happy to connect with Renee recently so I could share the amazing story of how PeaceGeeks is changing the world through technology.
What inspired you to start PeaceGeeks?
Renee: Stories create change; they inspire us and move us to action. My story with PeaceGeeks began in 2010 at the UN during the 10-year anniversary of Resolution 1325 on Women, Peace and Security. I was struck by the incredible stories of brave men and women who worked in very difficult situations to end conflict and promote human rights – but mostly and how little we hear about these stories outside the confines of policy circles. I committed myself to helping grassroots organizations from around the world to be seen and heard on the issues that matter most to them.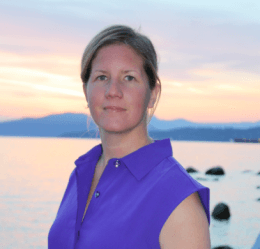 We often take for granted that very basic technological tools are inaccessible to many community-based organizations. During an interview with Nobel Peace Prize winner Leymah Gbowee in 2011, it became clear how little most people knew about the heroic efforts of the Liberian women's movement and their role in ending 14 years of conflict. It wasn't until the release of "Pray the Devil Back to Hell" that the world got to hear some of these stories of courage and unity. I wanted to make sure that groups like these had more opportunities to get the attention they deserved, so that they could influence local and international policy and action, and help to make peace, accountability and human rights a lived reality in their communities.
I am honoured to work alongside our partners, my fellow PeaceGeeks and our community partners who share our vision for a peaceful and connected world.
What are some of the recent projects that PeaceGeeks has been involved with?
Renee: In partnership with the UN High Commission for Refugees, PeaceGeeks has developed Services Advisor – a web app for Syrian refugees in Jordan. We built a prototype that we launched in Sept 2014, and we launched the 1.0 version of the app this past September thanks to an amazing team that came together during our April 2015 hackathon, and which continued to work on this initiative in. The same team came together with some new members in November to continue to work on this app. Services Advisor helps refugees access information on the services that are available to them
We have also been mapping political violence in Burundi in partnership with civil society organizations on the ground. The unrest is related to the controversial July elections in which the incumbent President ran for a third term in violation of Burundi's constitution. Until the end of November, we were also preparing Situation Reports to the African Union (AU) on the escalation of violence and the changing patterns of violence in the country. Our hope is that the AU and the United Nations will take more concrete steps to prevent the country from returning to civil war.
Another of our current partners is the National Coalition of Human Rights Defenders, which represents over 1000 individual and organizational human rights defenders across Kenya, working on issues ranging from gender equality, LGBTQ issues, minority rights, etc. We are working with them to build a tool to securely document violations against human rights defenders. This project has both a documentation system and digital security aspect to it.
One of our newest projects involves researching popular hashtags in English and Arabic in relation to the pro and anti-ISIL movement towards understanding how the hashtags are used, and how their use changes over time.
Based on all of the great the projects your organization has been involved with, what accomplishment are you most proud of?
Renee: In terms of projects, I am most proud of the Services Advisor. It has made an impact in Jordan, and now we are getting calls from several other UN missions including Iraq and Turkey.
Apart from projects, I am proud of the community we have built of globally engaged professionals who care about important issues that are happening around the world today.
Tell us more about the Hackathon you held November 28-29
Renee: We had a great event working on six different projects including some of the projects above. One team was working on a new idea for an app (to be called either CoffeeTalk or TeaTime) which aims to connect Canadians directly to resettling refugees who have newly arrived to Canada. This app is still in development. In addition, we also made progress on a project for a partner in South Sudan to track sexual and gender-based violence using SMS text messages.
The hackathon overall was a great success. We had about 45 participants over two days and got some important work done on many projects while bring our community together for a great weekend.
How can a developer/programmer get involved with your organization?
Renee: We recruit Developers, designers, QA experts, themers, Marketing, HR, digital security, etc. Interested volunteers can register at http://peacegeeks.org/volunteer.
We also host hackathons several times a year–we will likely have a refugee focused one in the spring of 2016, so that is another great way to get involved. And we are in the final week of our www.giveitup4peace.org crowdfunding campaign–so it would be great if your readers can help spread the word about it.