Komodo Edit vs Komodo IDE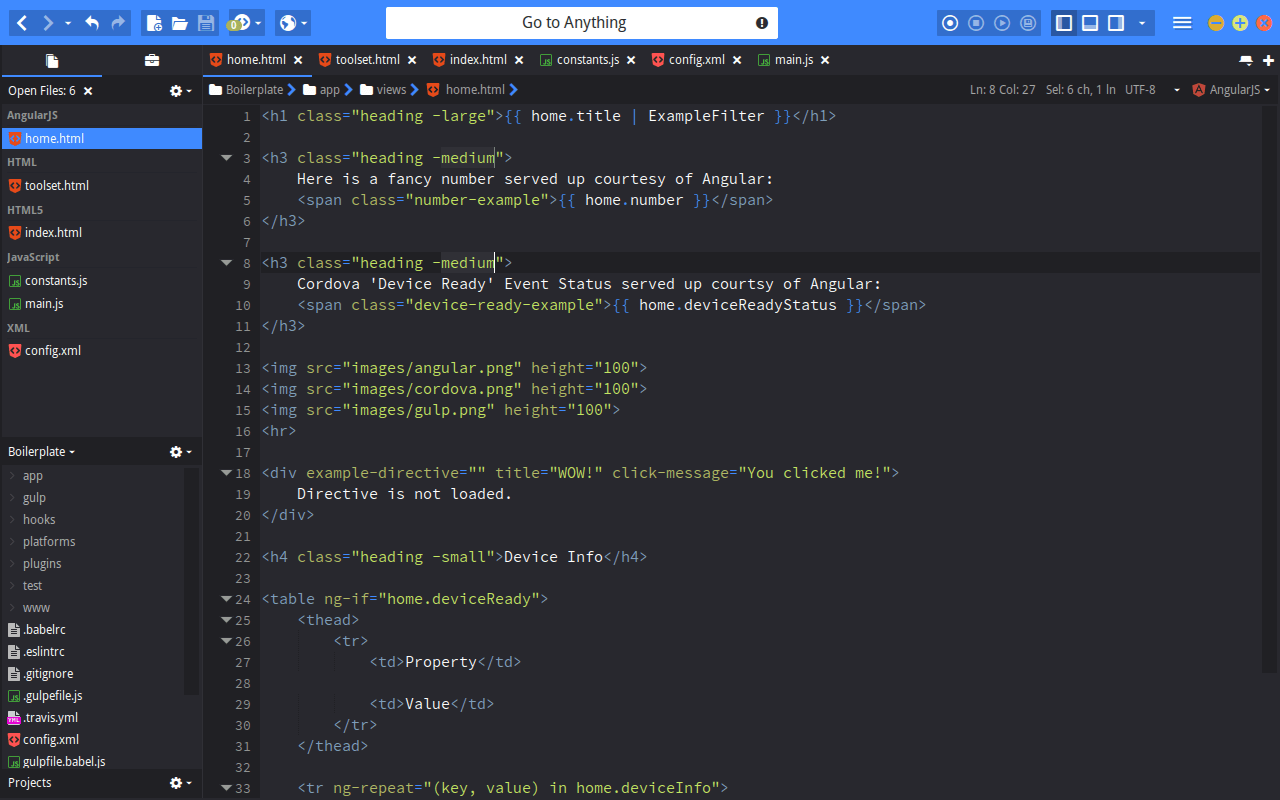 Komodo Edit is a great editor if you're looking for something powerful, yet simple.
Komodo IDE provides more robust functionality such as debugging, unit testing, code refactoring and code profiling. Download Komodo IDE – now available for free as part of the ActiveState Platform.
See the complete list in the chart below and compare for yourself.
| Feature | Komodo Edit | Komodo IDE |
| --- | --- | --- |
| Multi-Language Editor | ✔ | ✔ |
| Auto-Complete & Calltips | ✔ | ✔ |
| Multiple Selections | ✔ | ✔ |
| Toolbox | ✔ | ✔ |
| Projects & Places Manager | ✔ | ✔ |
| Skins & Icon Sets | ✔ | ✔ |
| Minimap | ✔ | ✔ |
| Track Changes | ✔ | ✔ |
| Commando | ✔ | ✔ |
| Kopy.io Integration | ✔ | ✔ |
| Unit Testing | | ✔ |
| Print Debugging | | ✔ |
| Live Previewing | | ✔ |
| Project Wizard | | ✔ |
| Dependency Detector | | ✔ |
| Universal Package Manager | | ✔ |
| Clipboard Manager | | ✔ |
| Slack Sharing | | ✔ |
| Tutorials | | ✔ |
| Chrome Debugging | | ✔ |
| Gulp, Grunt, NPM, Yarn Integration | | ✔ |
| PhoneGap & Cordova Integration | | ✔ |
| Symbol Browser | | ✔ |
| Run In-Line Tool | | ✔ |
| Docker Integration | | ✔ |
| Vagrant Integration | | ✔ |
| Shell Scope | | ✔ |
| Custom Workspaces | | ✔ |
| Track Changes with VCS | | ✔ |
| Code Refactoring | | ✔ |
| Code Browser | | ✔ |
| Visual Debugging | | ✔ |
| Rx (Regular Expression) Toolkit | | ✔ |
| HTTP Inspector | | ✔ |
| Version Control System Integration | | ✔ |
| Database Explorer (MySQL, Oracle, etc.) | | ✔ |
| Interactive Shells (Python, Perl, Ruby, Tcl) | | ✔ |
| Publishing | | ✔ |
| Synchronize Multiple Workstations | | ✔ |
| Real-Time Code Collaboration | | ✔ |