Komodo 10.2.2 Released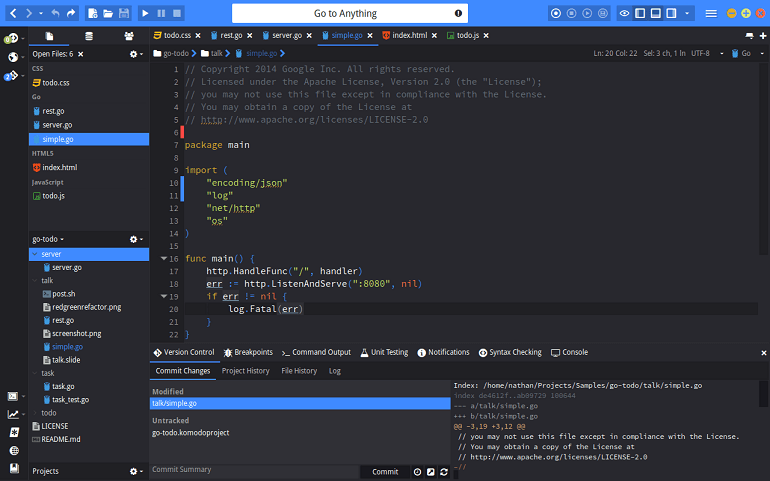 The Komodo team is hard at work on our next big update, but before we get to that we have another maintenance release to share with you. This release has some very significant improvements that enhance your quality of life with Komodo–not the least of which is a performance fix for typing speed, ensuring an enjoyable coding experience.
In addition to the performance improvements this release also ensures full compatibility with
ActiveGo
.
Finally, I do want to call out our community for contributing to this release, in particular
Defman
and
pageer
for their pull requests which helped improve the stability and user experience of Komodo.
Create a free account on the
ActiveState Platform
to try Komodo IDE now!
Release Notes
ActiveGo Support: Various fixes to our Golang integration primarily geared towards ActiveGo Compatibility.
Editor Performance: Significant improvements to editor typing speed, particularly noticeable on XML based languages.
Debugging Encoding Fixes: Fixed debugging not working on certain non-english operating systems.
Window Sizing Issues: Fixed various issues related to Windows sizing: windows not being completely visible, odd black borders, etc.
Community Contributed Fixes: Various fixes were supplied by community members: Defman and pageer – Thank you!