Last Updated: May 29, 2019
Open Source Language Automation Primer: Executive Summary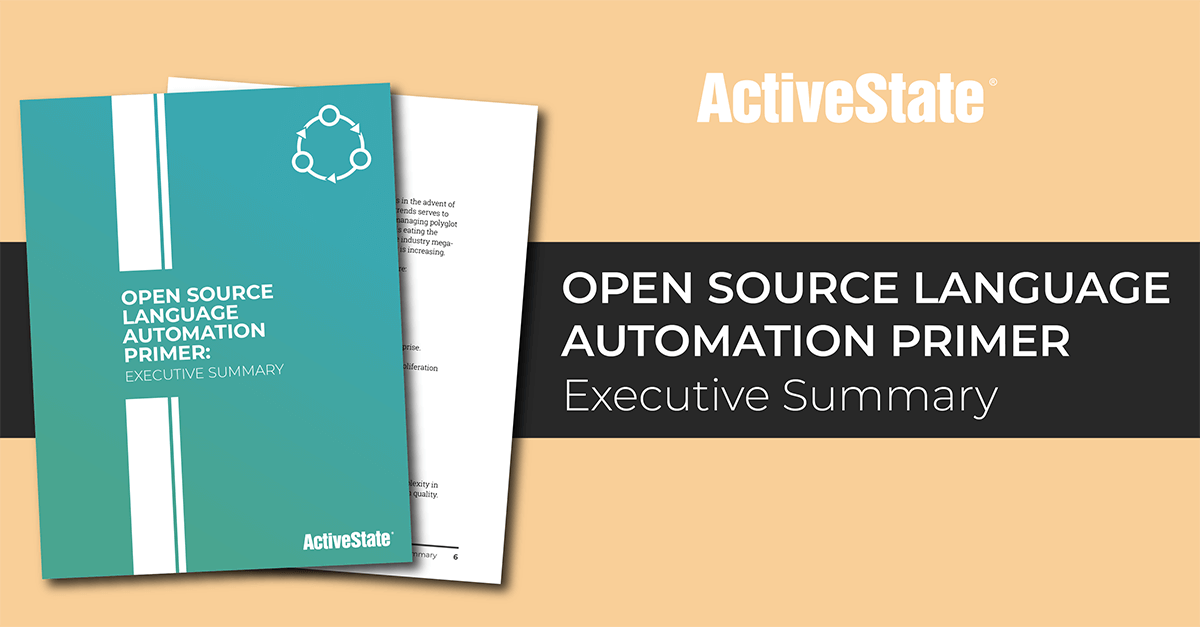 ActiveState-OSLA-Primer-01-Executive-Summary

"Polyglot is killing the enterprise. There is a void in the open source ecosystem when it comes to languages. And keeping open source language builds up to date at scale is virtually impossible."
– Bart Copeland, CEO, ActiveState
ActiveState has defined Open Source Language Automation to help companies address the pain points of polyglot environments. The first building block of most software applications is an open source language. Yet the industry continues to be plagued by disparate tools, manual build engineering processes and lack of visibility of open source languages in production.
We've crafted the Open Source Language Automation Primer to provide foundational knowledge for implementing Open Source Language Automation. The primer covers:
Industry mega-trends
Industry insights
Value stream creation
This Executive Summary is the first in the series. It covers the advent of Open Source Language Automation and summarizes highlights from the series.
Build Python, Perl and Tcl in minutes instead of weeks using the ActiveState Platform. Create a free account.